Here at Get Ahead VA our team includes experts in a wide variety of fields.  From Accounting to Admin, Hootsuite to Holiday cover, Email Marketing to Excel, our virtual assistants can add value to many aspects of your business.  Each month we like to share some of this expertise with you through our series of 'How to' guides to help you get the best bang for your buck in your business.
In this guide one of our Digital Marketing experts Carrie talks about what keyword planning is and how you can integrate into your online marketing.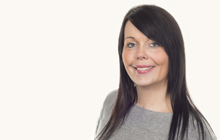 Keyword planning is a vital part of your online marketing strategy.  It helps to tie together everything you do – to reinforce what you want to say about your company and to help get you noticed online.  Done well, it helps you to rank higher in the searches that you want to be found for, driving more customers to your website and more sales through your business.   But first things first, what really is keyword planning?
Keyword planning is the process of researching and evaluating the words and phrases most relevant for your business and formulating a plan for how to integrate those into your online activity.