Your virtual sales team
Grow your business with our professional business development service. We provide a variety of business development support, from cold calling and lead generation to mentoring services. We'll be your virtual sales team, developing a strategy from scratch or contributing to your existing one.
A flexible approach to business development
Whether you need occasional support for holiday cover or ongoing business development to help deliver on your goals, our experienced professionals are ideally suited to help.
The Get Ahead difference
When you choose business development services from Get Ahead, you'll have peace of mind knowing you're working with the right professionals to take your business to the next level.
All our virtual experts are chosen for their skills, knowledge, experience and attitude to work. And when we choose people to support your business, we consider both their skills and personality so they're the best possible match.
One of the most important aspects of outsourcing is trust. We've been earning trust with our clients since 2010, picking the most skilled experts to deliver the results your business deserves.
With a range of flexible support and freedom from restrictive contracts, you'll be able to access the right level of support for your needs, wherever you are on your business journey.
Virtual sales team support services
Bespoke business support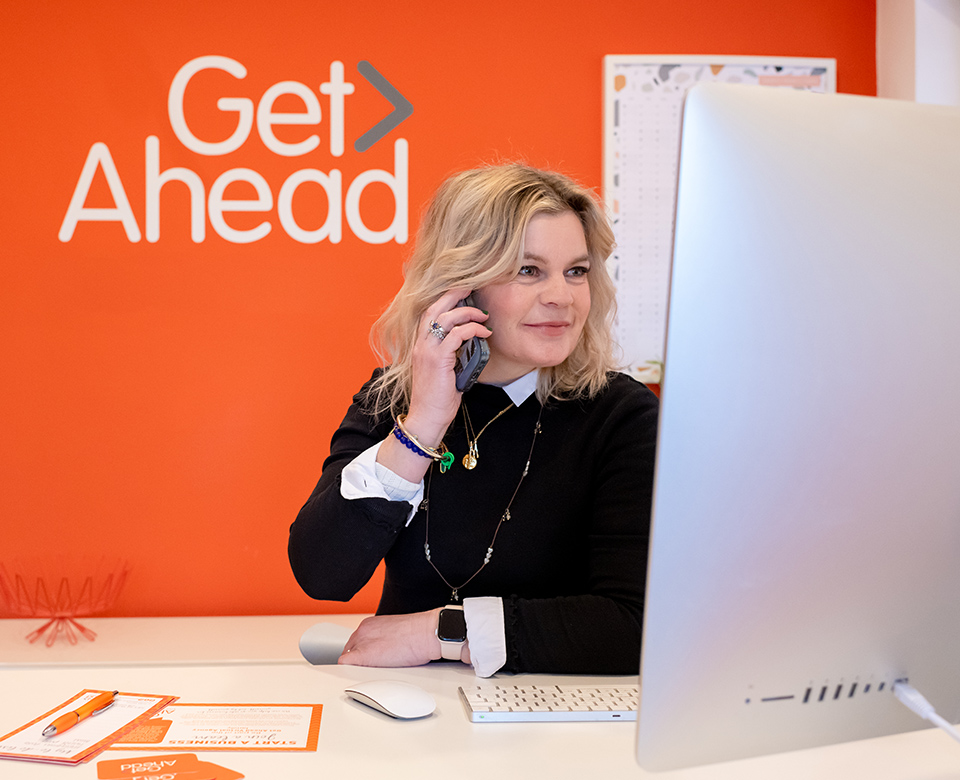 Every business needs a development strategy and the means to deliver it.
Successful business development strategies are underpinned by sound systems and a consistent approach. With a strong foundation and expert guidance from us, every aspect of your business development will feed into a single strategy.
With the strategy in place, it's time to act, undertaking the activities it highlighted to achieve business growth.
We know that consistent business development activities can be difficult to sustain when your business makes other demands on your time. However, outsourcing cold calling to a virtual sales team will ensure consistency and deliver the results you're looking for.
Alongside cold calling, your virtual sales team will follow up with your contacts and book in meetings on your behalf, ready for you to meet with your clients on a pre-planned basis. You can maintain a consistent relationship with your clients and grow your business, without the work involved in chasing up appointments.