Outsource marketing and benefit from expert knowledge and a professional overview
Outsource marketing to us and you'll benefit from a wealth of knowledge and a flexible service. From an overarching strategy to specific marketing collateral, our team of experienced virtual experts can help you market your business and enhance your brand.
Our marketing services are completely flexible – choose from a range of support and only pay for what you need and the hours your virtual expert worked. We can deliver ongoing work or one-off projects, or a combination.
The Get Ahead difference
When you choose marketing services from Get Ahead, you'll have peace of mind knowing you're working with the right professionals to take your business to the next level.
All our virtual experts are chosen for their skills, knowledge, experience and attitude to work. And when we choose people to support your business, we consider both their skills and personality so they're the best possible match.
One of the most important aspects of outsourcing is trust. We've been earning trust with our clients since 2010, picking the most skilled experts to deliver the results your business deserves.
With a range of flexible support and freedom from restrictive contracts, you'll be able to access the right level of support for your needs, wherever you are on your business journey.
Outsource marketing services
Outsource marketing to our experienced professionals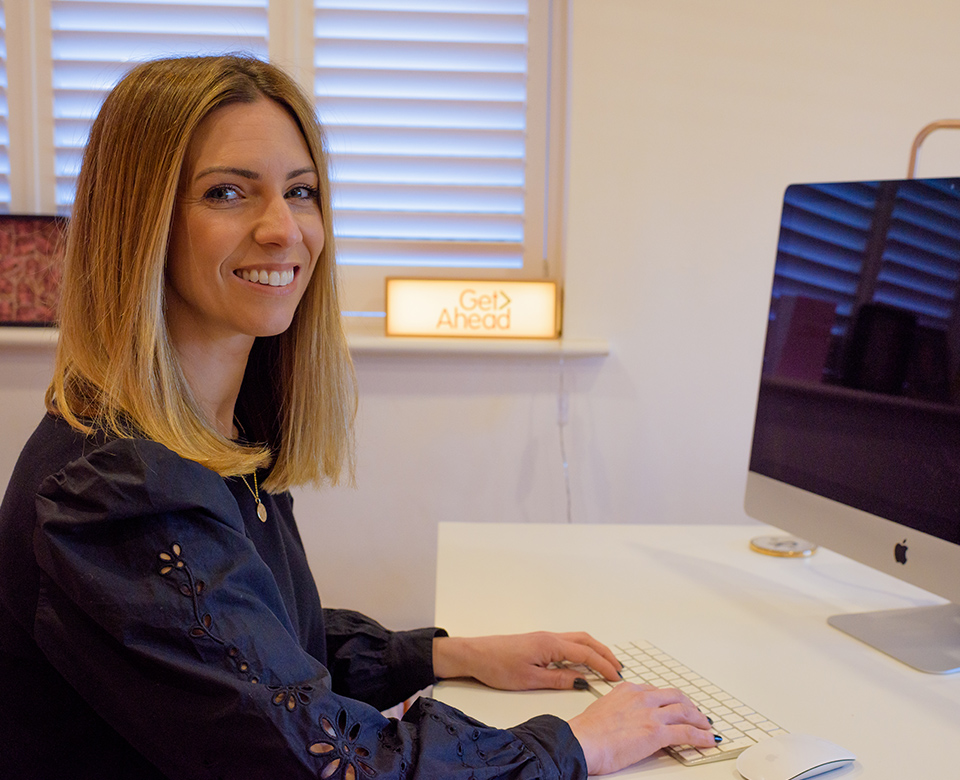 Outsource marketing to our team of virtual experts and benefit from a wealth of experience. For single tasks, we can link you with someone with the skills and personality you need. And for more complex tasks, like a new website or a multi-layered campaign, we will hand pick a whole team to deliver the work.
Our marketing experts can form a virtual marketing department for you, or work alongside your in-house team. Perhaps your strategy needs a shake-up and you'd benefit from working with someone outside your organisation. Or if your marketing manager has lots of great ideas but no one to put them into action, our creative team of social media managers, graphic designers and copywriters can help.
Marketing is an area that can really benefit from a fresh perspective. Many of our clients are passionate about their businesses and very deeply involved, which is great for the business but can make marketing difficult. By contrast, an outsider can often cut through the detail, identify what matters to clients and crystallise the messages. Outsourced marketing bypasses the detail that's unnecessary at customer level and focuses on the matter in hand.
All our marketing experts are experienced professionals with great track records. Successful campaigns have included streamlining communications for a business coach, launching the UK arm of an international company and creating a brand for a village tea shop.