HR outsourcing for full compliance and peace of mind
When you outsource your HR support to Get Ahead, you benefit from up-to-date advice from our team of independent HR professionals.
Start ups, scale ups and established businesses can benefit from impartial advice on personnel issues like pay, sickness, redundancy and parental leave. We can help you create policies and other documentation.
With the right HR support, you can establish your business as an outstanding employer who'll attract and retain a talented workforce.
The Get Ahead difference
When you choose HR services from Get Ahead, you'll have peace of mind knowing you're working with the right professionals to take your business to the next level.
All our virtual experts are chosen for their skills, knowledge, experience and attitude to work. And when we choose people to support your business, we consider both their skills and personality so they're the best possible match.
One of the most important aspects of outsourcing is trust. We've been earning trust with our clients since 2010, picking the most skilled experts to deliver the results your business deserves.
With a range of flexible support and freedom from restrictive contracts, you'll be able to access the right level of support for your needs, wherever you are on your business journey.
HR outsourcing support for an independent position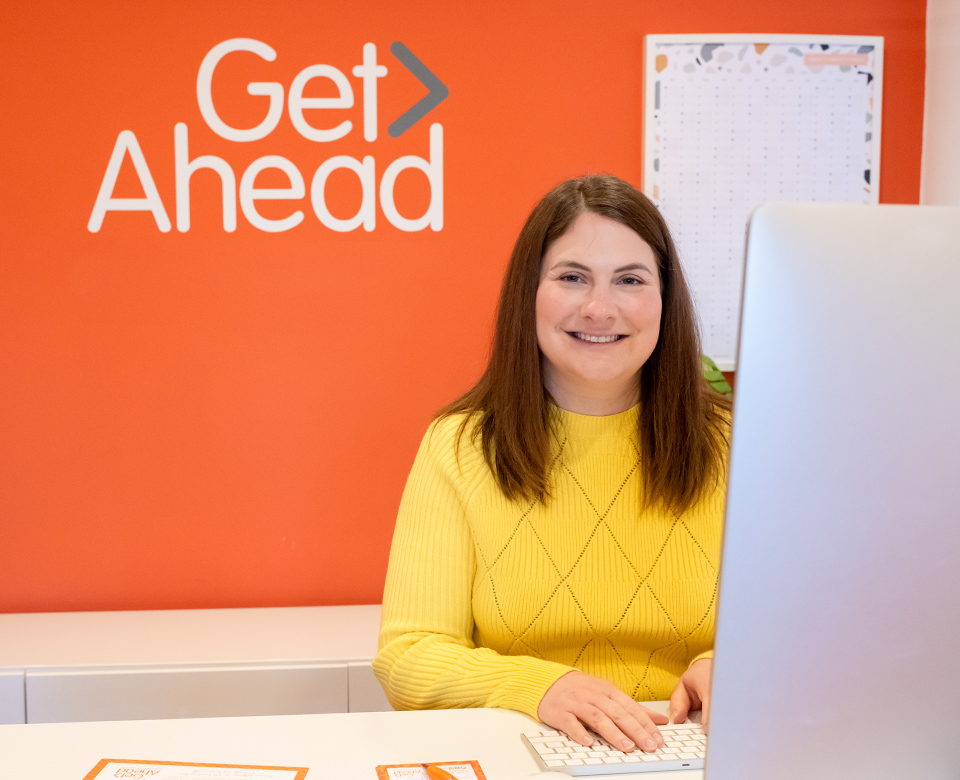 Every business needs impartial HR advice, to protect employers and employees alike. It is important that the advice is impartial, to ensure that outcomes are fair for everyone involved. With transparency and fairness, it is also easier to bring issues to a conclusion within a reasonable timescale.
HR for start-ups and new businesses
Most start-ups need a one-off project to put their systems in place. Our HR experts can establish you as an employer, writing your employee handbook, creating statutory policies like pay and sickness, and all other necessary documents. With a solid HR foundation, your business will be ready to take on employees and move to the next level.
HR for established businesses
Even established businesses need HR support. Benefit from expert guidance through business expansion, redundancy and restructuring. We can also help with day-to-day situations like onboarding and capability. Our experienced HR professionals are here for you when you need in-depth support to tackle real situations as they unfold.
HR retainer agreement
Even the most united teams experience HR hiccups from time to time, and you might need support with absence management or capability. Alternatively, you might have HR questions that relate to happy events, like maternity leave or promoting employees.
To make sure you always get accurate, current, legally compliant answers to your HR questions, you need an HR expert you can call at any time during working hours. When you have a HR expert on call, you can quickly address any questions and nip problems in the bud. Above all, you'll have peace of mind that you have protected yourself and done right by your employees, no matter what situation arises.
Pay-as-you-go HR
An alternative to having an HR professional on call is pay-as-you-go HR. We offer the same service as to people on a retainer, but you only pay for the actual time spent answering your questions. If you find you rarely call for help, but like to know the support is there, this is a great solution.