Accounting outsourcing solutions for UK businesses
Outsourcing your accounting is a great way to stay up-to-date with finance. Our expert bookkeepers and accountants will keep up with your invoicing and reconciliation so you can concentrate on running your business. No more last-minute scrambles, no more cancelling core business to submit end-of-year accounts.
The Get Ahead difference
When you choose accounting services from Get Ahead, you'll have peace of mind knowing you're working with the right professionals to take your business to the next level.
All our virtual experts are chosen for their skills, knowledge, experience and attitude to work. And when we choose people to support your business, we consider both their skills and personality so they're the best possible match.
One of the most important aspects of outsourcing is trust. We've been earning trust with our clients since 2010, picking the most skilled experts to deliver the results your business deserves.
With a range of flexible support and freedom from restrictive contracts, you'll be able to access the right level of support for your needs, wherever you are on your business journey.
Outsourced accounting services
Accounting outsourcing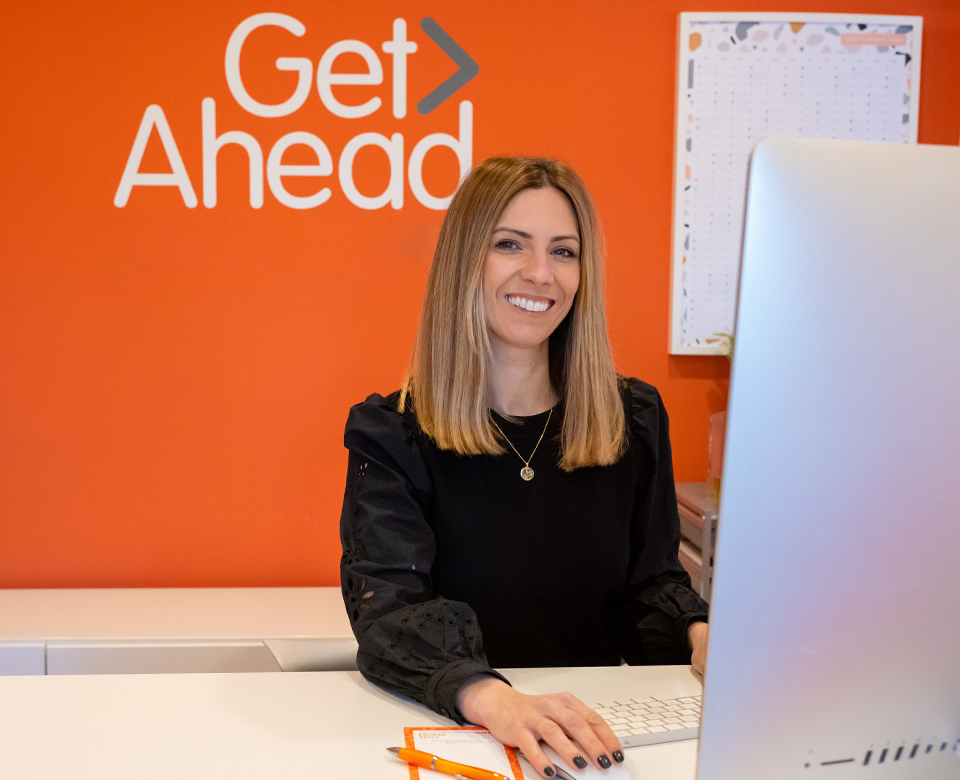 Accounting outsourcing is one of our most popular services and it's easy to see why. While we run businesses in order to make money, actually doing the accounts is something many of us procrastinate about. This can lead to problems like unpaid invoices or even paying the wrong amount of tax.
Accounting apps can help, but if you don't have the time, knowledge or inclination for finance, apps are not enough on their own.
Fortunately, Get Ahead are here to help. Our experienced bookkeepers and accountants can help you stay on top of income and outgoings, as well as regular daily, monthly and annual accounting responsibilities.
Unlike big accounting firms, we hand-pick the right finance expert for you, matching not just the skills you need but also the right personality for you and your business.