Outsource social media for regular posts, creative content and prompt replies
Outsource social media to us and breathe a sigh of relief. No more spending too long on Facebook, no more worrying that it's weeks since you updated LinkedIn.
When you outsource your social media, our virtual experts handle everything from content creation to interaction. They can even compile analytics reports so you can see how well your pages are performing.
The Get Ahead difference
When you choose social media services from Get Ahead, you'll have peace of mind knowing you're working with the right professionals to take your business to the next level.
All our virtual experts are chosen for their skills, knowledge, experience and attitude to work. And when we choose people to support your business, we consider both their skills and personality so they're the best possible match.
One of the most important aspects of outsourcing is trust. We've been earning trust with our clients since 2010, picking the most skilled experts to deliver the results your business deserves.
With a range of flexible support and freedom from restrictive contracts, you'll be able to access the right level of support for your needs, wherever you are on your business journey.
Social media support services
Social media support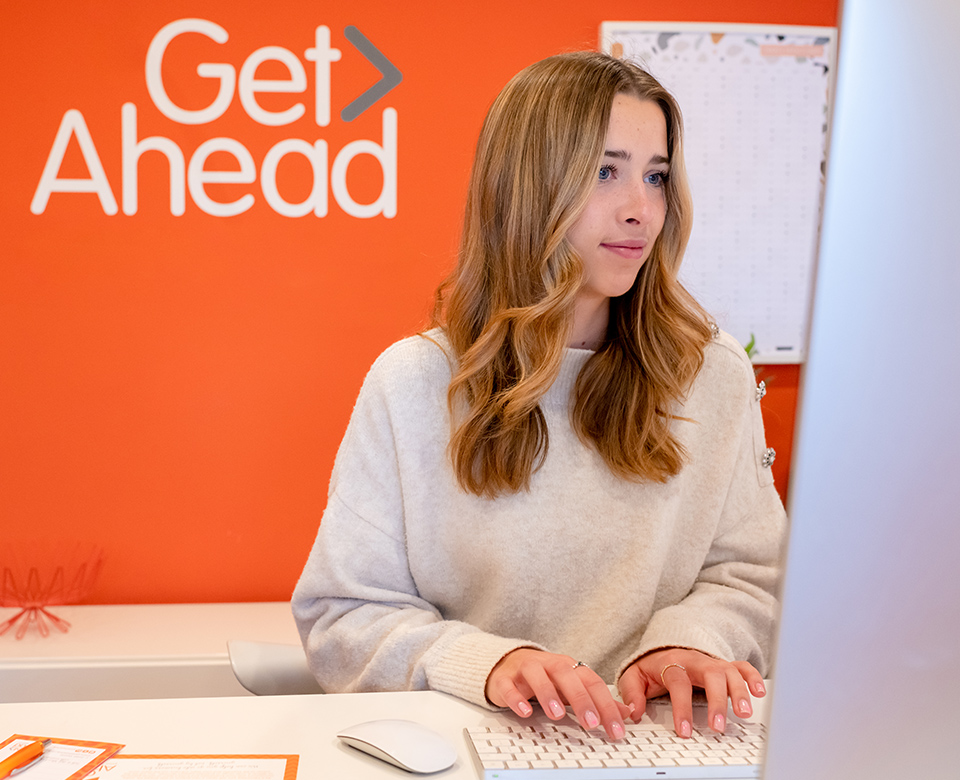 Social media is a free marketing tool that helps us connect with our clients and customers. Regular posts help you build your following and give a clear picture of your brand.
Every business in the internet age should have a consistent social media presence, but we all know this can be hard to maintain.
It's so easy to open Facebook or Instagram to write a business post and get completely distracted with all the other traffic. And when we try and avoid this, we can end up not posting at all.
Fortunately, our experienced social media managers can do it all for you. They'll start by auditing your social media to identify strengths, weaknesses and next steps. Then they will create the posts which they'll schedule and even revisit to monitor comments. They can work with other virtual experts like bloggers and graphic designers to create multi-dimensional content that works both on your website and on social media. The level of service is up to you.
Unlike agencies that only offer social media, Get Ahead's social media managers can tap into the expertise of the rest of the team as well. Our data experts can present social media analytics and our marketing managers can help keep your social media branding consistent. And because we have so many social media managers on our team, we can always provide cover even if your regular social media manager is away.