Write a brief for a website designer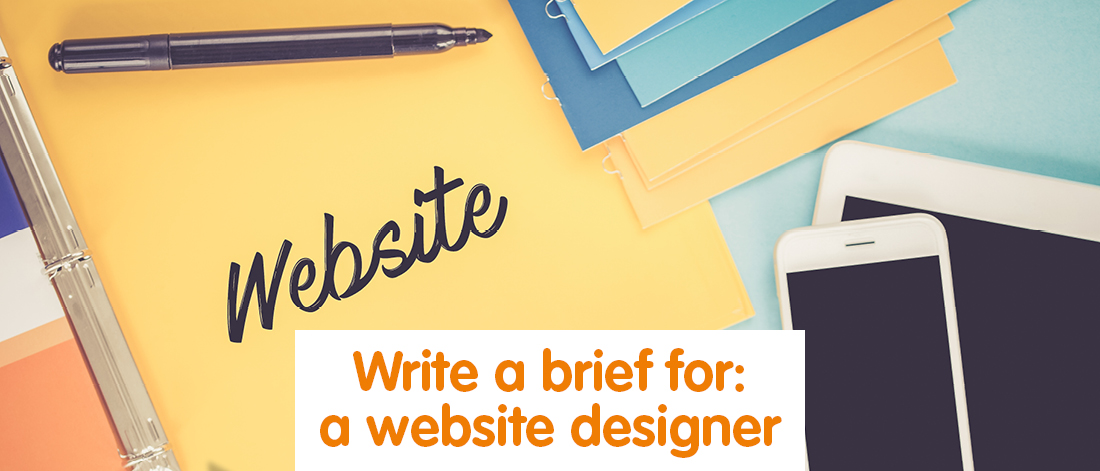 Get Ahead VA is here to help business owners. Our team of virtual assistants (VAs) can take on the jobs you don't have the time or the skills for, freeing you up to focus on what you're best at. In order to get the most out of your VA, you will need to provide a good brief, but what should you include? In this series, we look at how to write a useful brief for every kind of job, and this month we're looking at website design.
Whether you have an old business website that needs updating, or you're looking to build one from scratch, the team at Get Ahead VA can help. To kick things off, here are some of the key things you should think about when writing a brief for your website designer.
What do you need?
First, think about what services you need. Get Ahead VA can help with designing, building and hosting your website, so consider whether you need one or all of these services. Also think about what you will do once the website is set up: will you need ongoing maintenance and/or content writing, or will you manage that yourself?
What are your goals?
Next, write down what you want your website to do. For instance, do you want it to help you make new contacts, to make sales, or to promote you as an authority or industry leader? Include a list of your goals in the brief, because your intentions for the website will influence its final design. You should also specify your target audience – think about their demographics, buying habits and internet usage, and include this information in your brief.
What can you improve?
If you already have a website, write down what's good about it that you'd like to keep, and what doesn't work that you'd like to improve. It's also a good idea to give your web designer an idea of where your website will fit within the wider industry, so take a look at the websites of your competitors. Do any of them have elements that inspire you, or have you thought of something new that your website could do to make you stand out?
What should it look like?
The look and feel of your website should be in keeping with your overall brand, so give your web designer a bit of background about your business and the design aesthetic you're already using. Write down any ideas you have about the appearance of your website. Should it be sleek and minimal, or more casual and friendly? Do you have a colour scheme or layout in mind? What main pages will you need? In your brief, include some examples of other websites you like, as design inspiration.
These are just a few essentials you should include in a website design brief. Your designer will talk you through the process in more detail, and with a solid brief they will be able to build you a business website you can be proud of!
---
Want to find out more about our website design services? We are always happy to talk to you about your needs and see exactly how our team of WordPress developers, graphic designers and copywriters can help. Just give Get Ahead VA a call on 01483 332220 or email us at office@getaheadva.com. We pride ourselves on being the staff you don't see, but the difference you do.
Find out more about our services or call 01483 332 220 to discuss in more detail.
---
---