How to find clients – with Fiona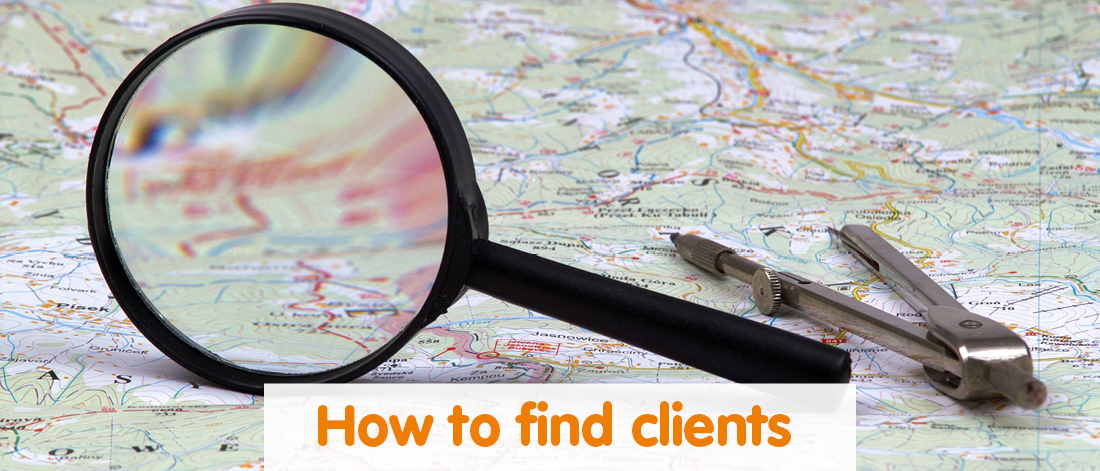 Get Ahead VA is very proud to have branches across the country, and we're always on the lookout for ambitious, business-minded people who are interested in opening a new branch in their local area. Our Regional Directors are brimming with good advice about being your own boss. Today, Fiona, Regional Director of our Leeds office, is here to share her advice about finding clients.
There are three main ways that I go about finding clients for my branch of Get Ahead VA: through networking, online platforms and via my existing connections. If you're a business owner looking for new sources of work, here are my tips for finding clients in these three main areas.
1. Networking
Get Ahead VA Regional Directors tend to find most of their clients through networking – we all spend some time each week going to networking events and building our lists of contacts. When I first started out, I researched local networking events, and Rebecca (the founder of Get Ahead VA) also sent me some recommendations for groups she had found.
Before you go networking, it's important to prepare an elevator pitch, to make sure that what you're offering is clear, as you will be asked (a lot!) to describe what you do. Then, once you get your first job and deliver a good service, you will pick up more and more work off the back of that.
2. Online
You can also do your networking online, through social media. For example, you can join local networking groups on Facebook or browse job ads on LinkedIn. Usually, the more time and effort you put into these online groups, the more you get out of them, but it can be difficult to keep up with it all sometimes!
There are other online avenues too: if you have a website, clients can find you through Google and other search platforms. I am also able to pick up clients through the Get Ahead VA website – this is the beauty of being in a franchise: you have the backing of an existing brand, so you don't have to start from scratch with your online presence.
3. Connections
I have also got several of my clients through recommendations and referrals from people I met through networking, or even through connections in my personal life. Now and again someone in my network will see a job and put me forward for it, and it's really satisfying when that happens. For example, once I worked with someone who knew one of Rebecca's connections in London – a great example of the Get Ahead VA network working!
For the most part, my clients come from networking and meeting people in person – for me, this is the best way to get to know people and really build a mutually beneficial, long-term working relationship.
---
Would you like to run your own business with the support of an established brand? Then Get Ahead VA's exciting franchise opportunity could be for you! We offer ongoing support from our award-winning brand to get your new business off to a flying start. For more details, or for a copy of our free franchise prospectus, contact Rebecca Newenham, owner and founder of Get Ahead VA, on (01483) 332220.
---
---