How to create an editorial calendar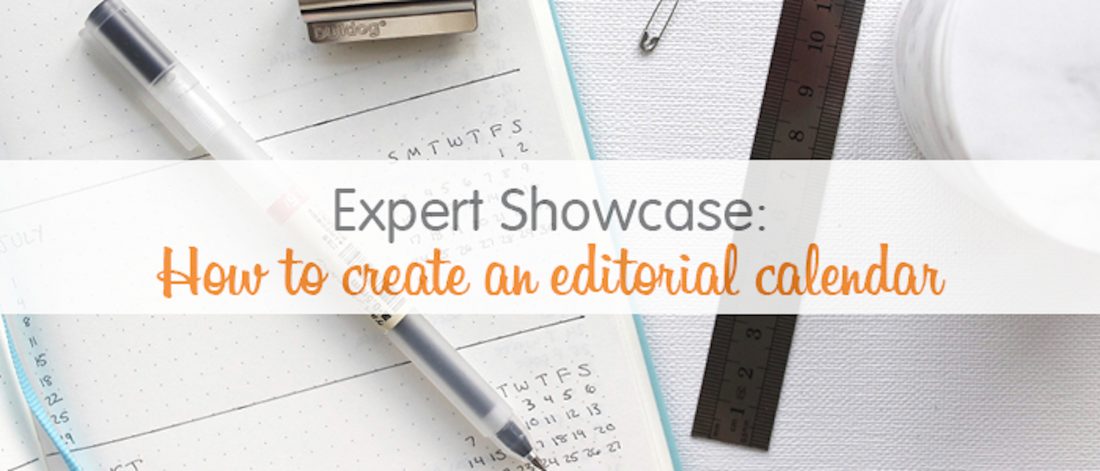 With so many options available to market your business online – from emails to blogs to social media – it can be difficult to keep up. But if you're struggling to organise the content marketing for your business, there is a solution: the editorial calendar.
Editorial calendars have been around for decades. They were originally used in print media (e.g. newspapers, magazines) to keep track of articles through every stage of creation, from the initial idea to publication. Nowadays the editorial calendar can be applied to many different things, including every platform on which you market your business. In short, if you create content, it can go into an editorial calendar.
So how do you go about making one of these invaluable tools? Read on to discover everything you need to know about creating an editorial calendar.
What is an editorial calendar?
An editorial calendar is a schedule that you can use to plan and manage all the content you create for your business – this includes all your blog posts, press releases, social media posts, email newsletters and so on. A good editorial calendar will typically set out the date and time the content will be published, the audience the content is intended for, the title of the content and any images, links, hashtags, calls to action or keywords to include – essentially, everything that is needed to make your content effective and relevant.
Do you need one?
Virtually everyone who carries out any form of content marketing could benefit from an editorial calendar. Not only does it give you an overview of everything you've already done, it shows you any upcoming gaps in your marketing plans and allows you to schedule ideas long in advance. An editorial calendar can also keep you consistent – it's easy to say you'll write a blog post at some point next week, but you will be much more likely to do it if there is a topic and a deadline already laid out.
How to make one
An editorial calendar can take many different forms, so it's important to choose the one that works best for you. Will you need to access it from lots of different locations? Then create your calendar in a Cloud-based spreadsheet programme such as Google Sheets. Do you work best with tangible, physical schedules? Then use a paper calendar instead (although you might find you need to make it virtual as your calendar grows). If you're not sure where to begin, there are dozens of editorial calendar templates available online to get you started.
What to include
The main thing to include in your editorial calendar is a schedule for your content marketing. If you would like to blog once a week and post to Twitter and Instagram three times a week, schedule these tasks into your calendar and assign each a date and time; you might find it helpful to schedule them for the same times each week, when your audience is most active. You should also include other important dates in your calendar, including significant dates for your business (e.g. its anniversary), major events in your industry (e.g. conferences, awards ceremonies) and holidays and national days (e.g. Easter, National Freelancers Day). This will allow you to schedule topical content ahead of time.
---
If you need help setting up an editorial calendar or managing your content marketing, our team of professional virtual assistants is here to help. Please give Get Ahead VA a call on 01483 332220 or email us at office@getaheadva.com. We pride ourselves on being the staff you don't see, but the difference you do.
Find out more about our services or call 01483 332 220 to discuss in more detail.
---
---