Changing career during coronavirus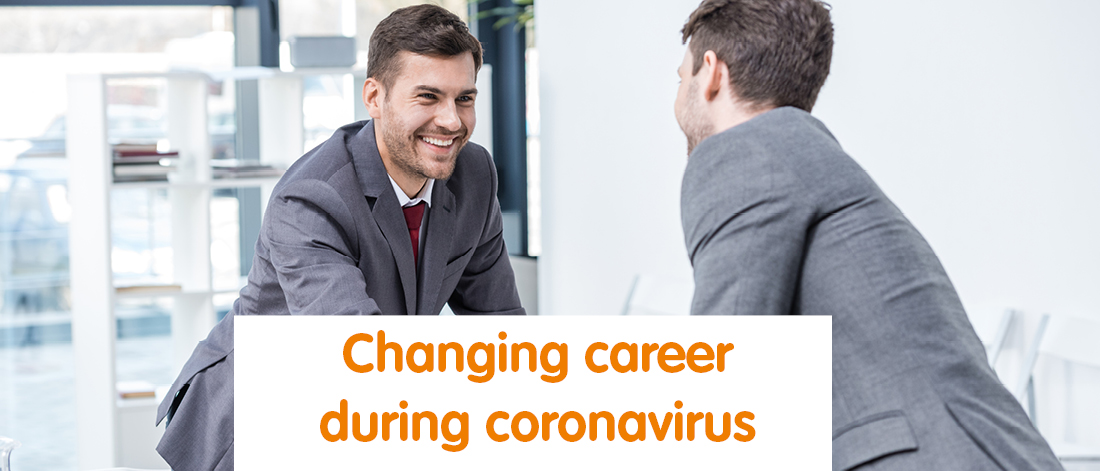 Many people have gone through major upheaval in the last few months due to the coronavirus pandemic and the subsequent lockdown. And even if you hadn't had to deal with serious consequences, like the loss of a job, you've likely had some disruption, especially when it comes to your work.
As a result of all this, you might have started rethinking your career and be considering making a change. Of course, there is still a lot of uncertainty around, but if you're thinking about a career change during this time, the good news is that it may be more possible than you might think.
To help you with this life-changing decision, we've put together some key questions you should be asking yourself, and some suggestions for how to lay the groundwork for a new, exciting career right now.
Should I change career?
This is a tricky question at the best of times, and especially so right now, but there are a few signs that can indicate you're ready for a change:
Anxiety: If you dread going into work to the point that it ruins your Sunday evenings or causes you genuine physical or emotional anxiety, it's time to seriously ask yourself whether a new job could be the solution.
Boredom: You may not hate your job, but it may have stopped exciting you and just leave you feeling empty or disconnected. If you really want a career that feels rewarding to you, it could be time for a change.
Persistence: If you've been thinking about a career change for a while now and the idea doesn't seem to be going away, this is a fairly good sign that you're ready for something new.
When making this decision, think about how you felt about your job before the pandemic. You may dislike it now because of a new working situation or the stress of lockdown, but this won't necessarily be solved by finding a new job right now. If you've only thought about changing career in the last few months, it's probably best to sit with the idea for a while longer to see if it's really right for you.
Should I do it now?
If you do decide a career change is on the cards, the next thing to decide is when. At this stage, it's really important to do some careful planning so that you start in the best possible position, so here are some key things you can do, starting today:
Take it seriously: The biggest favour you can do yourself is to take your idea of a career change seriously. It's very easy to think, 'It would be nice, but it's impossible.' Ask yourself, is it really impossible, or is fear of the unknown making you shy away? Have the courage to look the idea square in the face and see if it really is worth pursuing.
Look at your finances: Obviously money is a big factor in a decision like this, and the economy is going to be much more precarious in the months and years ahead. That means you'll certainly need some savings if you're planning to leave your current job, or you may find it harder to get investment to start your own business. Make sure that you look at your finances in detail and be realistic about how soon you can make the change.
Research opportunities: You should have a good idea of what you want to do in your new career before you take any definite steps, so start researching. Look at employers or companies you'd love to work for, or research the market and potential competitors if you want to start your own venture. In particular, focus on how the industry you're interested in has been affected by the pandemic. Has it weathered the storm well, or is it worth waiting for it to recover?
Assess your skills: Now is a great time to look at your skills and knowledge and see if you can fill in any gaps. Maybe, before you make a change, you need some training or experience, or you need to build a website or flesh out your CV or LinkedIn profile. Get yourself in the best possible position now, so that when the time comes you'll be ready to make the leap.
---
Would you like to run your own business with the support of an established, award-winning brand? If the answer is yes, you might be perfect for Get Ahead VA's franchise opportunity – we're always looking for entrepreneurial people to open a branch of Get Ahead VA in their area, with the full backing of our experienced team. To find out more, give us a call on 01483 332220 or email us at office@getaheadva.com. We'd be delighted to talk with you about your next career step!
Find out more about our services or call 01483 332 220 to discuss in more detail.
---
---