5 ways to level up your franchise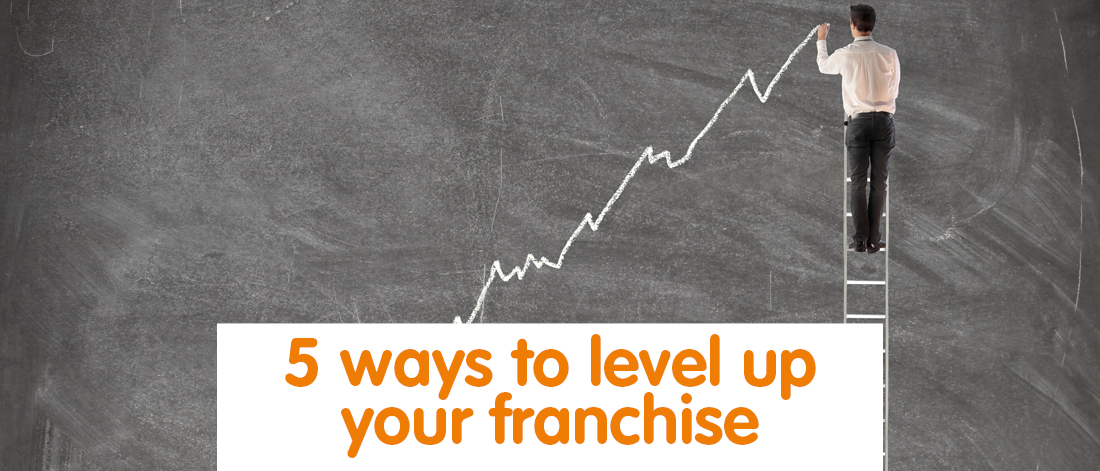 Get Ahead VA is very proud to have branches across the country, and we're always on the lookout for ambitious, business-minded people who are interested in opening a new branch in their local area. Our Regional Directors are brimming with good advice about being your own boss. Today, Fiona, Regional Director of our Leeds office, is here with 5 quick tips to help you level up your franchise.
I started Get Ahead VA Leeds in January 2018, and over the last couple of years I've found all sorts of ways to take my business from strength to strength. Here are 5 of my favourites!
1. Get a business coach
Business coaching is invaluable, whether you opt for group or one-on-one coaching. You can talk through any issues you're having with your coach, and they will hold you accountable for anything you say you're going to do. Group coaching can also help you to avoid common pitfalls and share your own experiences with others.
2. Get an accountant
Here at Get Ahead VA, we know how important it is to outsource the work you feel less confident doing. If numbers aren't your strong point, get yourself a good accountant – they can help you stay on top of your finances and verify your figures so you don't have to do it alone.
3. Track your clients
I find it useful to keep track of my clients according to certain factors – e.g. how nice they are to deal with, whether they've referred me for other work, whether they pay on time. Breaking down your business connections in this way can help you to identify the best clients and to understand what you need from a good client relationship.
4. Get reading
There are loads of great resources out there for business owners and franchisees, from books to blogs to podcasts. I've read plenty of useful books since I started my franchise, and I'd particularly recommend Eat That Frog! by Brian Tracy, which deals with discipline and time management.
5. Do your own training
As a business owner, your continuing professional development is in your own hands, so always be on the lookout for new training opportunities. I'm fortunate that Get Ahead VA offers ongoing training to its franchisees, but I also recommend finding local courses and conferences or signing up for free workshops at business events.
Would you like to run your own business with the support of an established brand? Then Get Ahead VA's exciting franchise opportunity could be for you! We offer ongoing support from our award-winning brand to get your new business off to a flying start. For more details, or for a copy of our free franchise prospectus, contact Rebecca Newenham, owner and founder of Get Ahead VA, on (01483) 332220.
---
---