4 ways to build lasting business relationships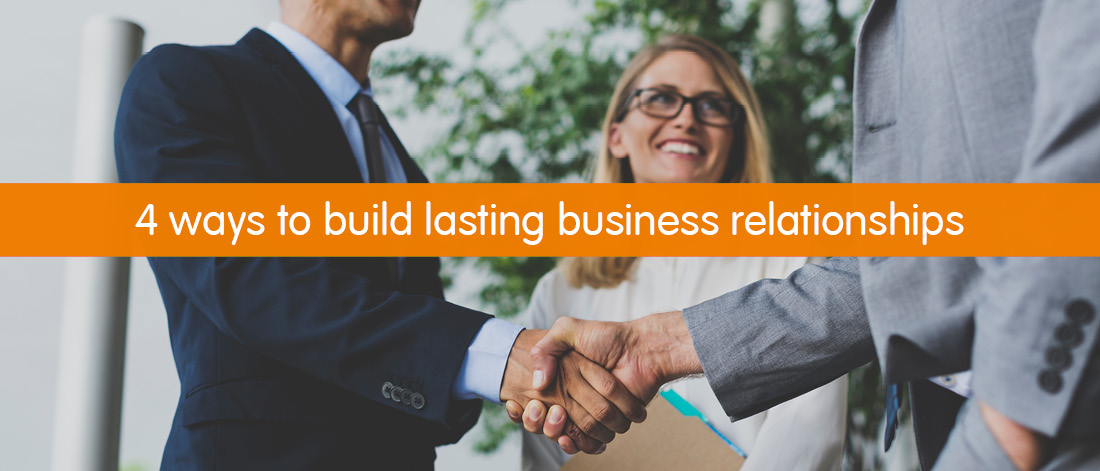 According to the age-old saying, business is all about who you know, and it's true that building good relationships with other professionals is a fantastic way to grow your business and ensure its longevity. That's why, in the spirit of the UN's International Day of Friendship on 30th July, we're looking at how to build lasting business relationships.
There are all sorts of business relationships – colleagues, employer–employee, business to business, business to client – but whichever ones you're interested in nurturing, these tips should work for them all. Here are 4 ways you can build strong and productive business relationships.
Get out there
It seems like a no-brainer, but a huge part of forming new relationships is getting out there and meeting people. However, according to information from Editorial Intelligence, 1 in 4 professionals don't network at all. Networking is so important: whether you're meeting in person at industry events or simply reaching out on LinkedIn, the best way to build relationships is to get in touch and stay in touch.
Meet face to face
Technology has made it easier than ever to work remotely and communicate through the written word, but does that mean face-to-face meetings are old hat? Research has shown that meeting in person can generate more, better-quality ideas than meeting virtually, and in one survey 95% of respondents said face-to-face meetings are essential for maintaining long-term business relationships. This isn't to say that technology is out, but that we should make space for both.
Be honest
Just like in any relationship, open and honest communication is key. If you're upfront about your business' values and goals, you will naturally attract others who think the same way, and you will be better placed to help each other. You should also be honest about what you want out of a business relationship: if you're after something in particular (e.g. cross-promotion), ask. This is much better than waiting for the other party to guess what you're looking for.
Support each other
Of course, it isn't all about taking – it's vital that you give too. The most rewarding business relationships are filled with mutual promotion and support, so be on the lookout for ways you can help the other party. It doesn't have to be huge: you could recommend your clients to a company that offers a complementary service to your own, or Tweet about someone who you think is doing great work. If you give out support, you'll usually find that you get it in return.
---
Do you need support to run your business? Our friendly, professional virtual assistants are happy to help. At Get Ahead VA, we offer business development services to help you make new connections and grow your business, so please give us a call on 01483 332220 or email us at office@getaheadva.com. We pride ourselves on being the staff you don't see, but the difference you do.
Find out more about our services or call 01483 332 220 to discuss in more detail.
---
---