The ultimate guide to online fun – for kids!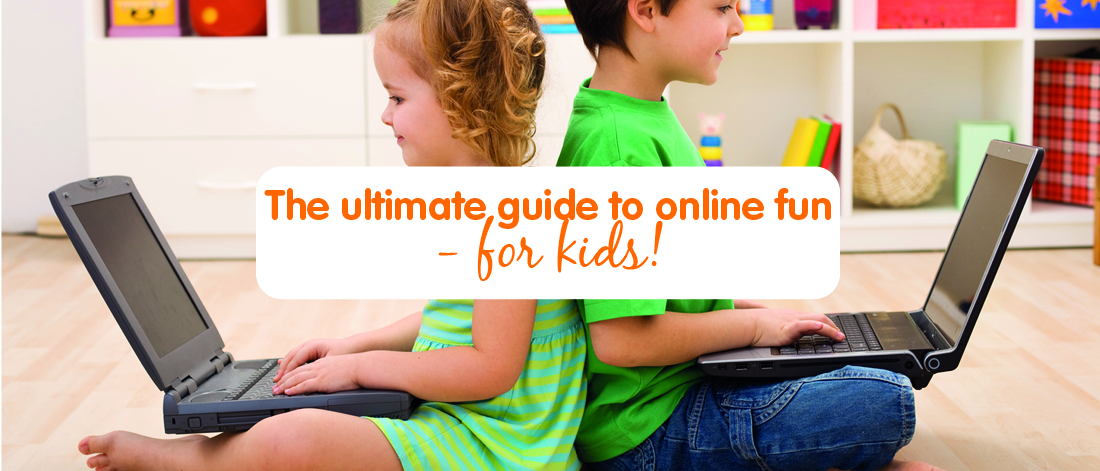 A few weeks ago we brought you our ultimate guide to online entertainment, to help you beat the boredom during lockdown. Today we're back with a new edition – for kids!
The latest government announcement made some changes to the UK's state of lockdown, including allowing for more time spent outdoors. However, schools remain closed and many people are still working from home, meaning that parents continue to face a big challenge: how to keep children entertained.
If you're running out of ideas for fun things for your kids to do, look no further! We've put together our ultimate guide to online fun, so you can keep your children happy, healthy and entertained.
Film and TV
We're all aware of how much great film and TV there is online, but here are a few highlights that you definitely shouldn't miss:
Disney+: Disney's streaming service is a real hub of children's entertainment, including films and TV shows from Pixar, Marvel and Star Wars.
Now TV: Now TV allows you to stream on demand, without signing up to a long-term contract. It has a special 'TV pass' dedicated entirely to kids entertainment for £3.99/month.
Studio Ghibli: Netflix has recently added many Studio Ghibli films to its collection. Some of these are suitable for children, and their atmosphere of magic and wonder makes them essential viewing.
Netflix Party: If your children want to watch something with their friends, Netflix Party will allow them to stream a film at the same time, and virtually chat while they watch.
Andrew Lloyd Webber musicals: The YouTube channel 'The Shows Must Go On!' is streaming a new Andrew Lloyd Webber musical every week, for free. Each show goes live on Friday evening and is available for 48 hours.
Culture
You may not be able to take your kids out to a zoo or a theme park, but that doesn't mean you can't get the experience at home! Here are some brilliant venues offering online versions of their usual entertainment:
Virtual Zoo: Chester Zoo is offering 'Virtual Zoo Days', where you can watch some adorable animals being fed, including giraffes and baby meerkats. The Zoo Days are streamed live, or you can catch up with past ones on their website.
Longleat Virtual Safari: The Longleat Virtual Safari is a half-hour video tour of the park's safari route, combining video and photos to introduce you to tigers, wolves and cheeky monkeys!
Virtual aquariums: Many aquariums all over the world are offering virtual experiences, through 360-degree tours and livestreams of their animals and tanks.
Disneyland rides: Several of Disneyland's most popular rides are available on YouTube, so even if your kids can't go on the rides themselves, they can imagine they're there!
Books
Now is an excellent time to reignite your little one's love for reading and get their nose stuck into a book. Here are a few places you can find great books for kids:
Audible: Amazon's audiobook service has released a number of audio recordings of children's books for free, including Harry Potter, Winnie the Pooh, Beatrix Potter and classic fairy tales.
Puffin Storytime: Children's book publisher Puffin is offering its Storytime video series, which includes readings of brilliant children's books and draw-along activity sessions.
Storyline Online: This is a huge database of videos of popular actors reading children's books, accompanied by beautiful illustrations. Famous readers include Oprah Winfrey, Kevin Costner and Kristen Bell.
Local libraries: Many libraries have taken their usual children's entertainment online, including story readings and craft activities. Check out your local library to see what they have to offer.
Activities
If you're looking for something a bit more active and hands-on for your kids, here are some suggestions for online activities they can get involved with:
Cosmic Kids Yoga: This YouTube channel teaches children aged 3 and up how to do simple yoga moves, and makes them fun through stories and animation.
PE With Joe: Joe Wicks has become known as 'the nation's PE teacher' during lockdown, and for good reason. His daily YouTube PE classes get people of all ages up and moving!
Draw With Steve Harpster: Cartoonist Steve Harpster shares his skills through his YouTube channel and teaches young artists how to draw simple, fun designs.
Hobbycraft Kids' Craft Club: Young crafters can get creative by joining the Hobbycraft Kids' Craft Club, which features a new craft every day, including painting, leaf pressing and colouring in.
NASA Kids' Club: If your children are interested in space, the NASA Kids' Club website features all sorts of videos, activities and games to ignite their imaginations!
---
We hope you and your loved ones are staying safe during this difficult time. If you are a business owner who needs extra support, Get Ahead VA offers all sorts of online services to keep your business running smoothly. To find out how we can help, please give Get Ahead VA a call on 01483 332220 or email us at office@getaheadva.com. We pride ourselves on being the staff you don't see, but the difference you do.
Find out more about our services or call 01483 332 220 to discuss in more detail.
---
---