Service Spotlight: Copywriting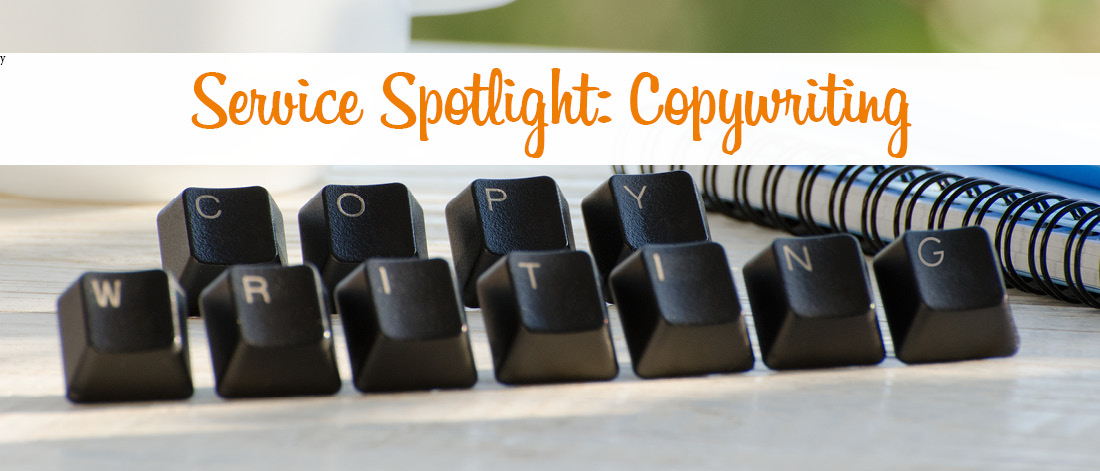 Service Spotlight: Copywriting
Get Ahead VA offers a wide range of business and marketing services. In our Service Spotlight we take a closer look at one of these, and show you how our virtual assistants can help you and your business. This month we're looking at copywriting.
What is copywriting?
The term 'copywriting' covers all sorts of jobs related to the production of written materials (i.e. copy). From blogs to adverts to newsletters to websites, if it involves putting words together for a particular purpose – to sell, to engage, to educate – then a copywriter can usually do it! Depending on the copywriter, they may also do other related work, including researching, editing, proofreading, planning campaigns and managing projects.
Copywriting is hugely important for all businesses, big or small, because having good, well-written copy can help you grow your audience, sell your products and do well in online search rankings. For example, research by HubSpot has revealed that companies who published 16 or more blog posts a month got nearly 3.5 times more traffic to their website than companies that didn't blog at all.
What do we offer?
For all its myriad benefits, copywriting often ends up at the bottom of the to-do list for busy business managers. That makes sense – producing quality copy takes time – and this is where Get Ahead VA can help. We can take on your copywriting jobs as and when you need us: drafting a monthly newsletter, polishing up the words on your website, or writing a one-off advert for a magazine.
Our copywriters can also help you with blogging, whether you need us to be that second pair of eyes to check your writing, or you want us to take the entire process off your hands. Here are the blogging services we offer:
Researching key topics/themes
Producing content plans
Drafting blog posts
Sourcing appropriate free images for blog posts
Uploading blog posts to your site and social media channels
How will this benefit you?
The biggest benefit is the peace of mind that comes from knowing your copy is being produced by a skilled, experienced professional. If you don't have a knack for writing yourself, it can be a daunting thing to do, so allow our virtual assistants to do the work for you, and you can get back to doing what you do best.
Another significant advantage of hiring a copywriter is the knowledge that you will get regular written content. Blogs works best when they are updated regularly, so if your current blogging policy is 'when I get around to it', you could certainly benefit from bringing a copywriter on board.
But don't just take our word for it! Here is what one of our previous clients, Taylor Clarke, had to say about our copywriting services: "Working with Get Ahead VA has made a real difference. We now have some momentum and energy for business development. We are moving forwards in a positive way and are confident that it will pay off through increased sales in the longer term."
---
Are you interested in Get Ahead VA's copywriting and blogging services? To find out more, please give us a call on 01483 332220 or email us at office@getaheadva.com. We pride ourselves on being the staff you don't see, but the difference you do.
Find out more about our services or call 01483 332 220 to discuss in more detail.
---
---