LinkedIn: What is a showcase page?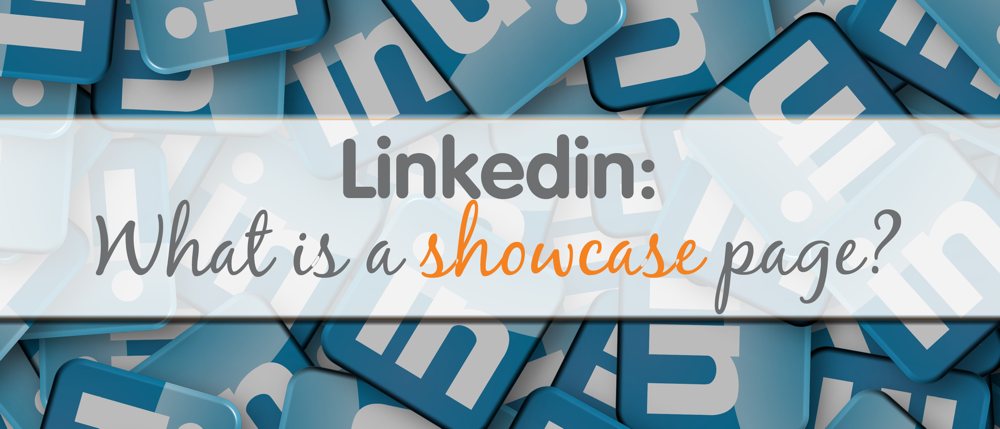 LinkedIn can be an excellent marketing tool for your business.  From simply posting updates to sophisticated advertising campaigns, there are a number of ways in which you can harness its' potential.
 One way you can use LinkedIn in your social media marketing strategy is through Showcase pages.  Showcase pages are an extension of your Company page and are usually used to represent a brand, business unit or company initiative.  They are designed to build up a long term relationship with followers of the page, so are not suitable for short term marketing campaigns or events.
For many small businesses, Showcase pages won't be needed and your Company page will cover everything your followers need to know.  But it is important to understand the difference between the two pages so you can ensure you are using the right tools for your business, in the right way.
If you do decide a Showcase page is right for you, then setting one up is fairly straightforward.  As a Company page admin, you simply need to click on the down arrow next to the blue 'Edit' button on the Company Page, select 'Create a Showcase Page', enter your Showcase page name and assign administrators for the page.  Then click Create, complete the page details such as hero image, page description etc and click Publish once the page is finalised and ready for the outside world.  Remember you need to have a plan for maintaining an active, ongoing presence on the Showcase page.  It is not simply a shop window for another part of your business, but something you need to post specific updates for and build relationships with your audience. 
Just as with your Company page, once you have set up a Showcase page you can analyse its performance, looking at the number of likes, comments, and shares it has received on its updates, as well as how often it is being mentioned by members.  This helps you to understand what is driving the performance of your page, including the most engaging posts or those which seem to generate little interest.  Using this information can enable you to continuously improve your social media marketing.
If the whole of LinkedIn is still a mystery to you then let our social media VAs Angela and Jenny unlock its potential for you and your business. 
---
From completing your Linkedin profile to running an entire prospecting campaign and scheduling content, outsourcing to us can allow you to get back to what you do best – running your business. 
Please get in touch on 01483 332220 or email us at office@getaheadva.com to find out how our virtual assistant service can help.  We pride ourselves on being the staff you don't see, but the difference you do.
Find out more about our services or call 01483 332 220 to discuss in more detail.
---
---