How to onboard a new VA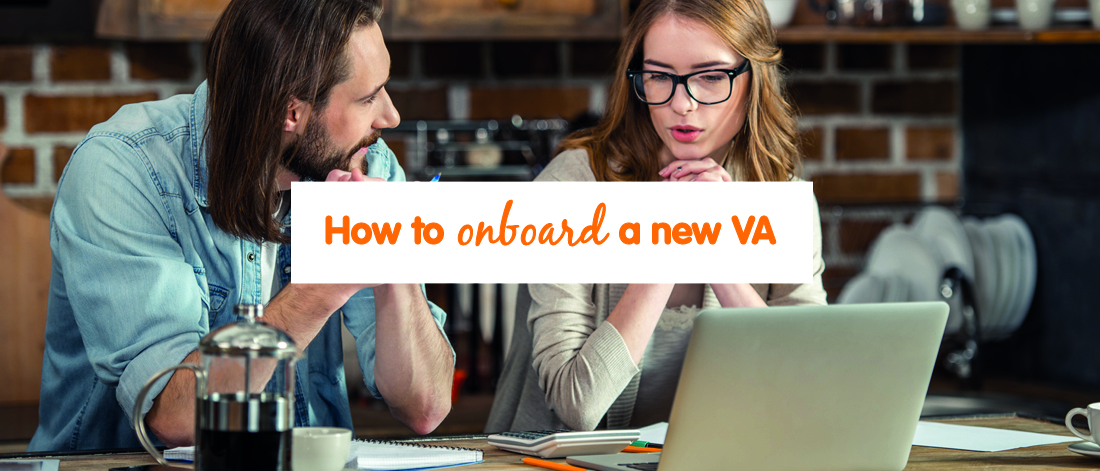 Amanda Johnson, business coach, mentor and trainer, is bringing us her advice about how to onboard a new virtual assistant in your business. Her award-winning VA business, VACT, was established in 2003, and she has been in the industry since 2012, so she has plenty of great advice to share!
I love helping business owners find virtual assistants (VAs), and people often ask me how to onboard new VAs as smoothly and effectively as possible. In this blog I'll look at the onboarding process from the business owner's perspective and share my advice with you.
The process you use when hiring a VA can make or break your working relationship with them, so it's important you get it right. You'll already have done the interview and decided that you want this person as your new VA, and you should also have spent time deciding the tasks you want them to do. Now it's time to give them the tools they need to do the job – this is where onboarding really begins.
Business2Business recognises that onboarding is an essential part of outsourcing, as "a majority of what goes wrong with outsourcing occurs in the onboarding phase." This is why it's essential that you do it right. Getting it wrong could jeopardize the relationship between you and your new VA, and lead to disappointment for both parties.
Onboarding your new VA
You might be wondering 'How do I choose a VA who will benefit my business?' but that's only half the question. You should also be asking 'How can I effectively onboard them to make sure they're in the best possible position to help me?'
Your VA has the qualifications, skills, and experience you need from them, but they will not be qualified to help you with your business right away. Why not? Because in order to really meet your business needs, you need to give them a helping hand. You must equip them with the tools, knowledge, and information that make your business a success.
Essentially, this is what the onboarding process is for, to give your VA 3 essential things – tools, time and knowledge.
Give them the tools
Right at the start of the onboarding process, you need to be clear about the tools you want your new VA to use. This includes every relevant or required tool or platform, including:
Social media accounts
Calendars and productivity suites, such as G Suite, Office 365 or Zoho Workplace
Project management tools, such as Asana, Trello or Basecamp
Business management and CRM platforms, such as Dubsado, Hubspot or Capsule
Resource sites, such as stock image libraries and research portals
Websites and course software sites, such as Kajabi and LeadPages
Email management platforms, such as Convertkit
Any specialised platforms or tools that you use
Online storage and back-up, such as Dropbox or OneDrive
A secure password management system, such as LastPass
Your VA will need access to all these tools, so have profiles and login information ready for them when they start.
Give them time
Although you might want your VA to hit the ground running, they will need time to learn how your business is run, the exact systems and processes you use, and the tasks you need them to complete.
They will also need time to settle in and understand how you work too. Your working relationship with your VA should (hopefully!) be long and beneficial, so they will require some time to get a solid understanding of how you do things.
Depending on what you hire them for, they may also need to work closely with you on projects that are important to you or make suggestions to improve your systems, processes, and workflows. So if you want your VA to become an essential and integral part of your team, give them a little time in the beginning to really get stuck into your business and learn about everything you do.
Give them the knowledge
You can give your VA time and the right tools to do the job you need, but it is the knowledge that glues it all together. The job won't be done well unless you give your VA all the relevant information.
But what information do they need? Of course, it depends on what you want them to do for you, but in general this can include:
Passwords to all platforms, systems and sites
Personal information, such as credit card details, addresses and contact information
Your goals and business plans, promotions, etc
Your business's beliefs, values and mission statement
Policies and procedures
Data-processing information
The more information you can give a VA, the better equipped they will be to help. A virtual assistant can become a vital helper in your business – someone who shares your vision and also wants to reach your goals – and so you have to trust them and be as open with them as you can.
The onboarding process is essential to success
Once you've established that you're ready to work with a VA, you need to follow up with a good onboarding process or else you will limit the benefits that VA can bring to your business. In my experience, a good VA will take charge of this process, ensuring that they have everything they need to support you fully, and proactively asking you for the information they need, when they need it.
If you onboard your new VA successfully, they will be able to understand you and your business and provide you with vital support, anticipate new ways of helping you and assist in taking your business to the next level.
---
---