What to look for when you're choosing a franchise: investment in your potential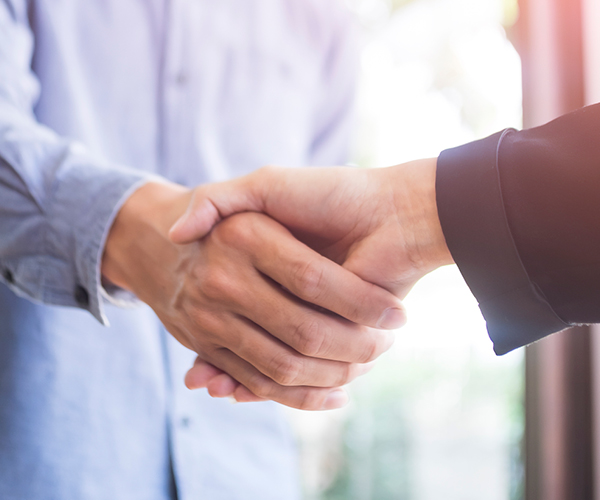 What to look for when you're choosing a franchise? You might well be making a sideways or even forward step on your career. Perhaps you've worked your way up in the corporate world and now you'd like to work for yourself (not by yourself!) and gain more flexibility. Maybe you see a franchise as an opportunity to extend your management and leadership skills.
At Get Ahead, we value the input of all our franchisees and do what we can to help them grow. Buying a franchise should be a positive career step and we want to help you move forward. Let's take a closer look.
Why is it important to invest in our franchisees?
Franchisor Rebecca Newenham is a self-confessed people person. She loves meeting new people and learning what makes them tick. This translates into a great generosity of spirit that's been the driving force behind Get Ahead from its foundation more than a decade ago.
But there's solid business acumen behind this approach too. Rebecca knows that investing in her franchisees means that they can do a better job. As franchisees grow as people and managers, they bring in more business and enhance the Get Ahead brand and its reputation.
What does "investment in potential" look like at Get Ahead?
Rebecca is a great champion of all the franchisees. She firmly believes that flexible working is an opportunity, not a compromise, and is keen to open this up to others.
Franchisees start by receiving a full induction, tailored to their needs and experience. For example, if you come from a marketing background but feel less confident about finance, you'll receive finance training but we won't make you sit through (!) marketing basics.
Once you're up and running, you'll benefit from regular monthly calls with the other franchisees, whom we call regional directors. This is a great way to celebrate successes, raise issues, share best practice and offload if you need to. You'll also have a regular check-in with Rebecca – a two-way meeting where you can both discuss progress and ask questions.
Get Ahead's model allows you to run your regional office the way you want to. Our established franchisees have a variety of approaches, often starting with the methods they know best before branching out and trying something new.
This flexible, tailored approach is possible because we genuinely believe in the power of people. Unlike other franchises, we don't have targets.
Before she franchised her business, Rebecca worked as the Get Ahead regional director for Surrey (now part of our South East super-hub). This means that she knows exactly what's involved in being a regional director. She knows what it is to be in that role and to further her career – a benefit she'd love to pass on to you too.
What to look for when you're choosing a franchise?
If you think buying a Get Ahead franchise could be your next career move, we'd love to hear from you. Contact us today to book a no-obligation call with Rebecca Newenham.
---
---