How to find clients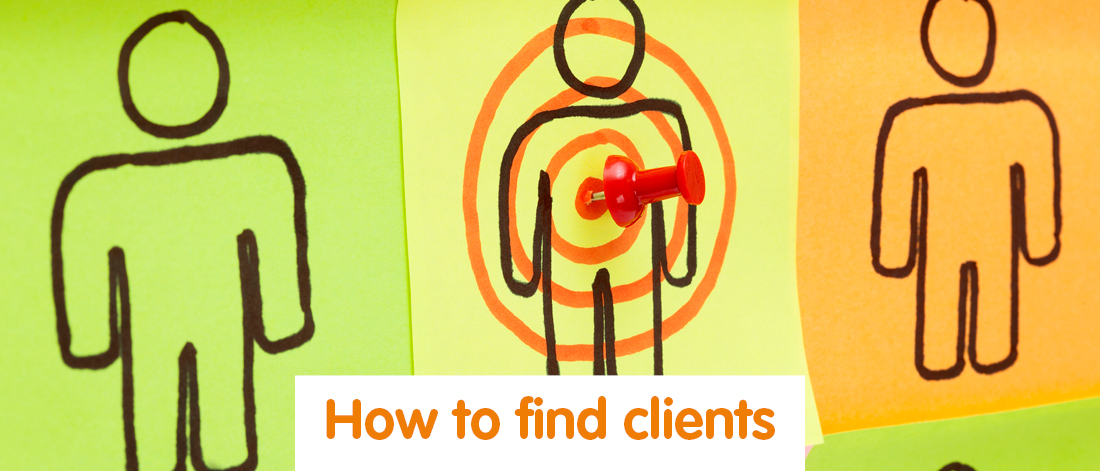 Get Ahead VA is very proud to have regional offices across the country, and we're always on the lookout for ambitious, business-minded people who are interested in opening a new regional office in their local area. Our Regional Directors are brimming with good advice about being your own boss. Today, Karen and Allison, co-Directors of our Newcastle office, are here with some advice about finding clients.
So you've launched your business, your systems are in place and you're raring to go – but how do you go about finding clients? When we set up our Get Ahead VA office, we used a number of different strategies to find people to work with. Here are a few of the most effective!
1. Go networking
Networking is the main source of clients for us, and because we run our business together, we started out by networking as a double act. People like a bit of face-to-face contact at the beginning of a professional relationship, and appearing at networking events as a pair was a useful conversation starter that helped us to quickly make new connections. We usually attend networking events individually now, and it's still a fantastic way to meet lots of new people in a short space of time and build a really useful list of contacts.
2. Contact other businesses
Besides networking, you can also go to where your clients are based and talk to them there. For instance, we have posted letters to companies who might need our services, explaining what we do and how we can help them, and we've also spoken to the managers of serviced office blocks about offering admin support. Your approach shouldn't be aggressive – just make a friendly introduction and hand over a couple of business cards so they can contact you if they need you.
3. Use physical advertising
We're still big believers in the power of physical adverts, such as leaflets and postcards. The Get Ahead VA head office has a handy leaflet that explains exactly what virtual assistants are and what services we offer – these are great to hand out at networking events, trade shows and conferences. We've also been known to send 'Happy New Year' postcards to potential clients, and we've put adverts on noticeboards in supermarkets and cafes. Sometimes a physical reminder is just the push a person needs to get in touch with you.
4. Attend exhibitions
Trade shows and exhibitions are an excellent way to get the word out about your business. At the end of last year we exhibited at the North East Expo, and it was a great success! Not only did it allow us to get our brand name out across the region and to meet new prospective clients, it also helped us to strengthen our relationships with our existing clients, which has since led to new business and referrals from them. So if you can find a local show to exhibit at, we definitely recommend that you do it.
---
Would you like to run your own business with the support of an established brand? Then Get Ahead VA's exciting franchise opportunity could be for you! We offer ongoing support from our award-winning brand to get your new business off to a flying start. For more details, or for a copy of our free franchise prospectus, contact Rebecca Newenham, owner and founder of Get Ahead VA, on (01483) 332220.
---
---