How do I ask for virtual assistant help when I don't know what I need?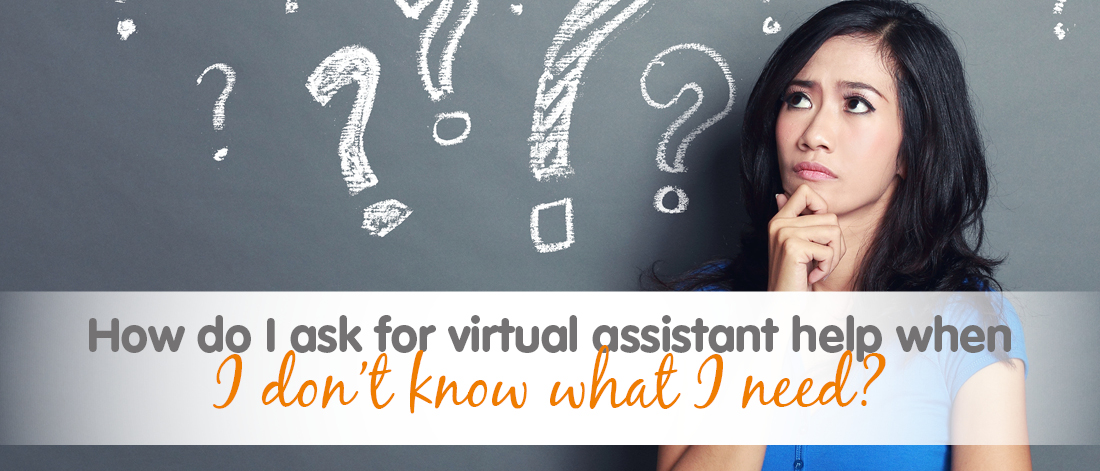 The team at Get Ahead have talked to a lot of business owners over the last ten years. We've found that while many know what business support they need, just as many don't. However, it is often the case that the people who don't know how to ask for help are the ones who need it the most.
In this blog, we look at how to recognise whether you need help and how to access the right support.
How do I know I need help with my business?
Ask yourself whether you enjoy running your business and whether everything you do is completed and effective. Ask yourself if you're getting everything from business ownership that you hoped you would. If the answer is no, you would probably benefit from some virtual support.
If I have to ask for help, does it mean I'm not good enough?
Definitely not! Being able to reach out to others is a strength, not a weakness – wise business owners delegate and outsource. Understanding that you need the help of others will enable your business to grow. There is no satisfaction in doing it all yourself if your business isn't going where you want it to.
It's also important to remember that however much support you put in place, the business is still yours. The business goals and company ethos come from you – outsourcing, for example, your social media will take something off your crazy to-do list but it won't undermine your position.
How do I get help when I don't know what I need?
You'll be pleased to hear that not knowing what you need isn't a barrier to getting the right support. It is perfectly OK to phone us up and say, "I think I need help with my business but I don't know where to start."
The Get Ahead regional directors are all business owners themselves with detailed knowledge of how to run a going concern. They can talk to you about your business, ask you about different areas and listen to how you describe your working life. Ultimately, they will identify what is working for you and what isn't. Using this information, they can suggest tasks which could be outsourced. The regional director will then hand-pick a team of virtual assistants to help you, and the new way of working can commence.
What if my needs change when I'm working with a virtual assistant?
A key advantage of working with a virtual assistant agency is that there is a lot of flexibility. This means that you can easily change the amount of support you receive, and the expertise you tap into. For example, you might start by outsourcing the setting up of a CRM system. Having set it up, you no longer need CRM expertise, but you might need a social media manager to help nurture existing customers and drum up new ones.
This flexibility means that it doesn't matter if you don't know exactly what you need, or how long you might need it for. Even if your needs change, it's not a problem because you can easily get support in a different area, or step back for a while and pick up again when new situations arise.
The Get Ahead regional directors often meet business owners who know just what they need, but just as often meet ones who don't! Whatever point you're starting from, we can help – get in touch on 01483 332 220 to find out more.
And if you're the sort of person who loves bringing out the best in others, identifying needs and solving problems, you could be our next new regional director. Find out more on our franchisee page here – we hope to hear from you soon!
Find out more about our services or call 01483 332 220 to discuss in more detail.
---
---