Expert Showcase: 7 ways to work from home more effectively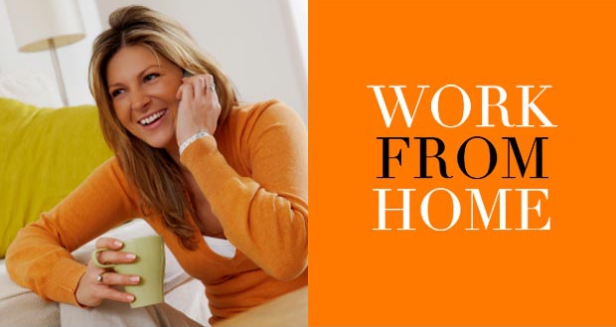 Here at Get Ahead VA our team includes experts in a wide variety of fields.  From Accounting to Admin, Hootsuite to Holiday cover, Email Marketing to Excel, our VAs can add value to many aspects of your business.  In our Expert Showcase series our team deliver some of this expertise to you, with a series of 'How to' guides to help you get the best bang for your buck in your business.
In this guide our founder and director Rebecca Newenham talks about how to work effectively from home, drawing on her experience since setting up Get Ahead VA over six years ago:
"This week is Work From Home Week and people across the country have been talking about flexible working.  This is a subject very close to my heart, as it is part of the reason I started Get Ahead VA back in 2010.  I was looking for a flexible employment solution that would allow me to work from home and around the needs of my three young children.  Now I run a team of 30 virtual assistants across the UK, the vast majority of which work from home and around the needs of their own families and other commitments too.
"Work From Home Week aims to get employers and employees thinking about the option of working from home and all the benefits it can bring, from avoiding the rush-hour crush to creating a better work/life balance." (Source: http://www.workfromhomeweek.co.uk/)
But working from home doesn't come naturally for everyone.  I started my career in retail buying in London, working for multinational companies Superdrug and Sainsburys.  I was used to commuting to work, to working in high profile London offices and as part of a large team.  Whether you are working from home on a short or long term basis it can take a bit of adjusting to.  So here are my 7 top tips for making it work for you:
Dedicate a separate work space if you can.  Over the past 6 years I have worked inside the house, in the garden, on the kitchen table and now in my separate, permanent home office.  It doesn't matter where the space is but it makes a real difference to your productivity to have a dedicated work space that you can close the door on and divide work from home and family.
Get out of the house.  For some people, working from home can be lonely.  They miss the buzz of the office and the social aspect of work.  So don't feel just because you work from home you have to spend all day every day at your desk by yourself.  I personally attend networking meetings as I love meeting new people.  They can also provide a great support network and a real source of knowledge.  But you could just go for a walk if that doesn't sound like your cup of tea.  Whatever you choose to do, make sure you get some time away from the desk so that you can return with a fresh new perspective.
Do get dressed.  It is a common myth that all those working from home do so in their pyjamas.  Most are much more professional I can assure you!  But it is an important point.  You need to treat your work from home with the same respect that you would your office based job.  Getting dressed and ready for work is still an important ritual to ensure you are in the right frame of mind for work, and project yourself in the right way through emails and on any telephone calls.  It really does make a difference.
Do look after your body. Most people that work in offices have specially designed, adjustable chairs, appropriate height desks, footstools on hand etc.  Ensure you have similar equipment at home so that you can work comfortably.  Take breaks when you can and get up and walk around to avoid any back issues.  And don't forget to take a lunch break.
Don't forget to communicate.  Just because you are out of sight it does not mean you should be out of mind from your customers, colleagues or employer.  Ensure you use tools such as email, telephone and (where appropriate) social media to keep in touch so that people are familiar with what you are working on.  I use tools such as Facebook closed groups to ensure we still engender a sense of collaboration amongst our team, despite us all being based at home.
Maintain boundaries.  Of course this is easier said than done, but is a problem even office based workers have to contend with, thanks to modern day technology.  Try to ensure that you 'finish' work, just as you would if you left an office.  Though it can be tempting to just pop back to finish something off or send an email, not giving yourself enough time off will not allow you to recharge your batteries ready for the next day.
Remember why you are working from home.  Is it short term for a delivery?  Medium term to work around childcare issues or illness?  Or a long term career choice?  Whatever the reason, with every employment choice there are positives and negatives – plus sides and drawbacks.  Be mindful of the end goal.  But don't be afraid to change to make things work for you.
At Get Ahead VA we support businesses of all shapes and sizes – from home based microbusinesses and entrepreneurs to medium sized office based companies.  Our highly experienced virtual assistants love to take on the tasks you don't have time to do, don't have the skills to do, or simply don't want to do.
Please get in touch on 01483 332220 or email us at office@getaheadva.com to find out more about our nationwide virtual assistant service.  We pride ourselves on being the staff you don't see, but the difference you do.
Find out more about our services or call 01483 332 220 to discuss in more detail.
---
---