Expert showcase: 5 mobile tools to increase your productivity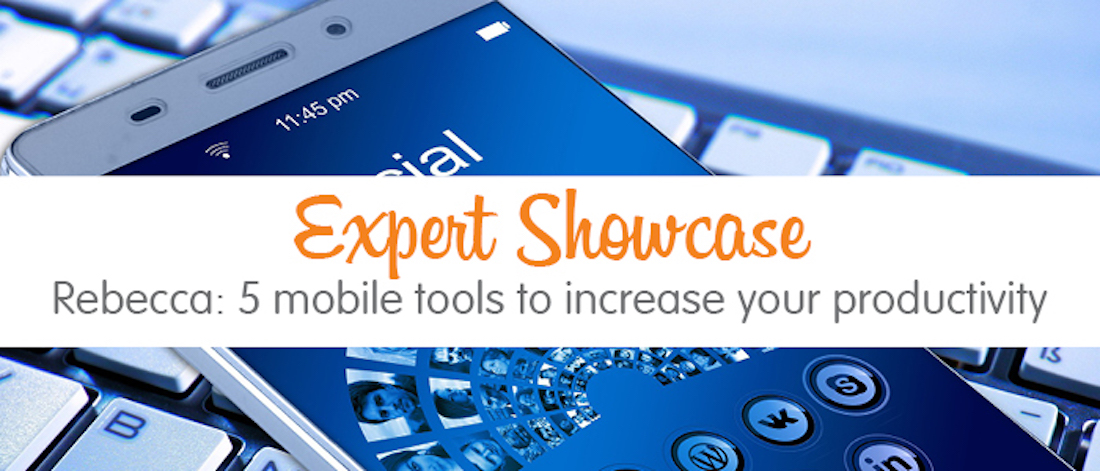 Here at Get Ahead VA our team of virtual assistants includes experts in a wide variety of fields. From Accounting to Admin, Hootsuite to Holiday cover, Email Marketing to Excel, our VAs can add value to many aspects of your business.
In this guide our founder and director Rebecca talks about her favourite 'tools of the trade' – the mobile tools that enable her to manage the business successfully.
"As a business owner I spend much of my time out of the office at events and meetings with current and prospective clients. Over the years I have found a set of 'tools of the trade' – key mobile apps which enable me to manage the business on the go. There are a huge variety of free apps and online services out there, of which I have tried many. These are the ones I would recommend to anyone running their own business:
Calendar reminders
Simple but effective, I use phone calendar reminders to make sure that I do what needs to be done. This includes making particular phone calls, responding to certain emails, as well as attending meetings and personal events. Setting the reminder ensures nothing slips through the net.
CallSwitch LITE
Using this app I can dial out from my mobile using my office number. The benefit is that the receiver sees the office number come up, not my mobile. This allows me to still make calls on the go, but retain privacy of my mobile number if needed and appear as though I am calling from the office, projecting a professional image.
Receipt Bank
With this nifty little app I photograph my receipts as soon as I get them. These are then automatically processed and integrated seamlessly into my cloud accounting software. No more manual data entry or piling receipts up ready to hand over to the accountant.
Accounting Apps
Being able to keep track of the business finances without needing to be sat at the desk means I can easily keep on top of payments. Using a cloud accounting app like Xero or QuickBooks allows me to check if payments have been made and chase up any overdue invoices quickly and efficiently.
Insightly
Insightly is the CRM system we use to manage all of our customer information. Having the app on my phone enables me to access all the phone numbers and email addresses I need, without having to keep them stored on my phone.
---
Another fantastic way of increasing your productivity is outsourcing the tasks you don't have the time to do, don't have the skills to do or simply don't want to do. My virtual assistant Tarn is a lifesaver! Our team of highly experienced virtual assistants offer a wide range of business and marketing services, from researching customer prospects through to delivering social media campaigns or simply taking on your admin."
At Get Ahead VA we allow you to get back to what you do best – growing your business. Please call on 01483 332220 or email us at office@getaheadva.com to find out more about our nationwide virtual assistant service. We pride ourselves on being the staff you don't see, but the difference you do.
Find out more about our services or call 01483 332 220 to discuss in more detail.
---
---