Client Focus: Farrow Creative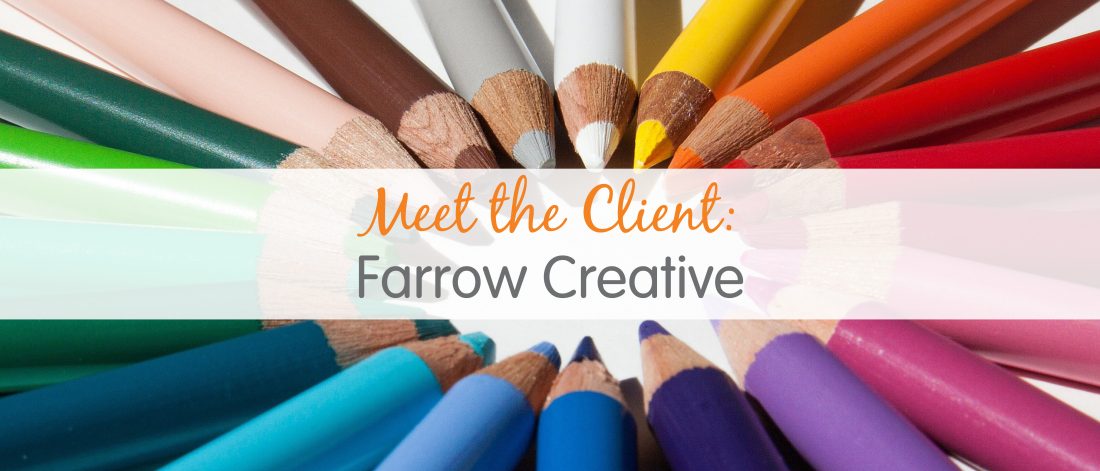 Here at Get Ahead VA we are privileged to work with a wide variety of clients ranging from will writers to window cleaners, financial consultants to fashion designers.  All of our clients are motivated and driven business owners, with clear plans for business growth.  They recognise the value of outsourcing, passing onto others tasks that either they lack skills in, or tasks that drain their valuable time.
Here's 60 seconds with one of our clients Sam Farrow.  Sam  is a professional graphic designer with over 20 years' experience. She is the founder and managing director of Farrow Creative, a full-service design agency with offices in Petersfield and Guildford. She is also a mentor and regular speaker on the MBA programme at the University of Surrey.
What situation was your business in when you came to Get Ahead VA?
I met Rebecca networking and loved her 'can do' attitude and personality. I figured that the way she ran her business was bound to be interesting.
What problems were you experiencing?
When you run a fast-paced creative business you sometimes need admin support for short periods only. Committing to long term external support isn't always the best solution or what is required.
What might have happened if you hadn't taken any action?
I'd probably be eating cold pizza in the office at the weekend doing it myself.
How did Get Ahead VA help solve the problem for you?
For us it's about personality. Rebecca manages to find people who are quick thinking, engaged and very personable.  You try and find people who match your brand and ethos.
Why did you choose a VA and not a part time member of staff?
Again, it's about finding the right people.  It's not always about cost.  I disagree with Lord Sugar on that.
What has this meant to you and your business?
It feels like I'm moving forward with trusted people at my side.  I trust Rebecca and her team.  She manages expectations and takes people with her.
Our nationwide virtual assistant service enables small business owners and entrepreneurs to get back to what they do best – growing and running their businesses. 
If your business could benefit from the help of our highly experienced team of virtual assistants please get in touch on 01483 332220 or email us at office@getaheadva.com. 
We pride ourselves on being the staff you don't see, but the difference you do.
Find out more about our services or call 01483 332 220 to discuss in more detail.
---
---