Start with a bang – outsource your admin support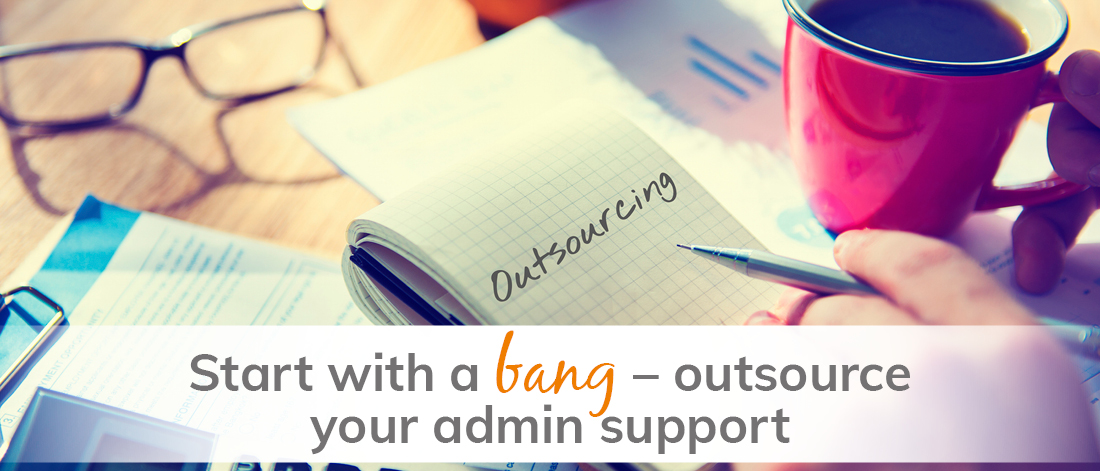 We've had a great month getting everything lined up for an exciting year ahead. At Get Ahead, we love the fresh start January gives us – we always take the opportunity to review our systems and put plans in place for the coming year.
In this blog, we look at how businesses can start with a bang in 2022 by choosing the right outsourced admin support.
Know your strengths, outsource your weaknesses
If you've reviewed your position now the new year has started, you might have spotted some strengths and weaknesses in your business. It's really important to understand both sides of yourself and what you have to offer. This is because strengths and weaknesses can help you choose your focus while avoiding pitfalls.
There's no arrogance in knowing your strengths. Instead, it's about having confidence in yourself and feeling secure that, with you at the helm, your business can meet its clients' needs and reach the next level.
We're sure that one of your strengths will be whatever you offer as your core business. Whether you're a business coach, retailer or something else, it's important to use your energy where it will show the best results.
Unfortunately, business owners' strengths don't always include admin. Updating spreadsheets, managing correspondence, keeping the books and sending out invoices are all time-consuming and essential, but might not come naturally to you. Worse news – if you don't keep up with them, your core business could suffer.
That's where outsourcing comes in. Whatever the task you dislike, worry about, put off or just ignore, we have a virtual assistant who can help. From providing regular support to zeroing the paperwork so you can start fresh, our VAs have the skills and enthusiasm you need.
Invest in the right technology
Business support from Get Ahead comes in the form of real people with real expertise. However, having the right technology in place is important too. If your business has grown in the last year, it might be time to invest in superior software or even a tailor-made package to support your business. We can help you create accounts for the new software, set up logins and choose strong passwords – just the kind of jobs our tech-savvy VAs love!
Outsource your business admin to Get Ahead
Whether your business support comes from real people or new tech, we believe it's a sound investment. With the right systems in place, you'll be able to work smarter. With your time freed up to work on your core business, you should see a growth in profits even when you
factor in the cost of business support. If you're not sure how this could work in practice, our video on the advantages of outsourcing may help you.
Whether you need daily support to manage your inbox or one-off help with setting up software, Get Ahead can help. And if you're not sure what you need, a systems review with one of our regional directors will help you prioritise your needs. Visit our contact page to find your local regional director.
Find out more about our services or call 01483 332 220 to discuss in more detail.
---
---