Service Spotlight: Social Media Management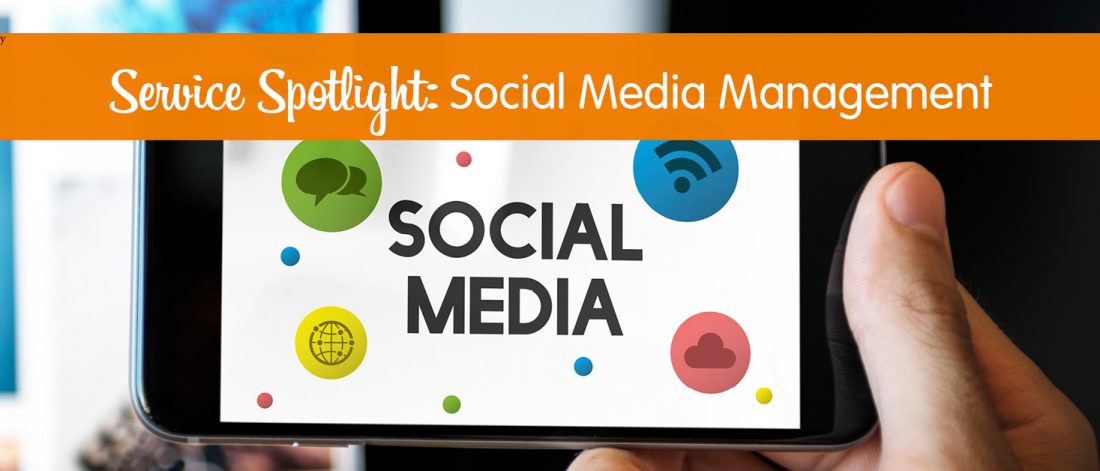 Get Ahead VA offers a wide range of business and marketing services. In our Service Spotlight we take a closer look at one of these, and show you how our virtual assistants can help you and your business. This month we're looking at social media management.
What is social media management?
Social media management is a vital part of any modern marketing strategy. It involves engaging with your customers and creating a persona for your brand on social media platforms, such as Facebook, Twitter, YouTube, and so on. You can do this by creating and sharing content, and responding to questions and comments from your audience.
According to research, 95% of online adults aged 18–34 are likely to follow a brand on social media, and 71% of consumers would recommend a brand to others based on a positive social media experience. Cracking your social media marketing will get your brand noticed and grow your customer base.
What do we offer?
Good social media management requires hard work, and that's where Get Ahead VA comes in. Our skilled, professional virtual assistants can cover all aspects of your social media marketing. We offer the following services:
Creating social media plans across all platforms
Producing content
Responding to comments and messages
Monitoring engagement and activity
First, we will agree which social media platforms are most relevant for your business, then we will create a social media plan. This involves setting up a month's worth of scheduled content, interacting with other pages, responding to comments and providing feedback – everything you need to build a strong social media presence.
How will this benefit you?
The main benefit of using Get Ahead VA for your social media is that it will free up your valuable time. The key to good social media management is to do it little and often, and it can be very difficult for a business owner to find time for this. Get Ahead VA can take that weight off your shoulders, so you know your marketing is in the hands of social media professionals.
We can also ensure that your company's brand and tone of voice are consistent across all the platforms you use, presenting your audience with a coherent and familiar brand voice, wherever they follow you. The social media plan will be scheduled a month in advance, giving you peace of mind, but it will also be flexible enough to respond to current events.
You will be kept up to date with regular reports on your social media activity, so you can see how we are helping to grow your following, generate brand awareness and, ultimately, achieve your business goals.
---
Are you interested in Get Ahead VA's social media management services? To find out more, please give us a call on 01483 332220 or email us at office@getaheadva.com. We pride ourselves on being the staff you don't see, but the difference you do.
Find out more about our services or call 01483 332 220 to discuss in more detail.
---
---