Rebecca joins the #ialso100 campaign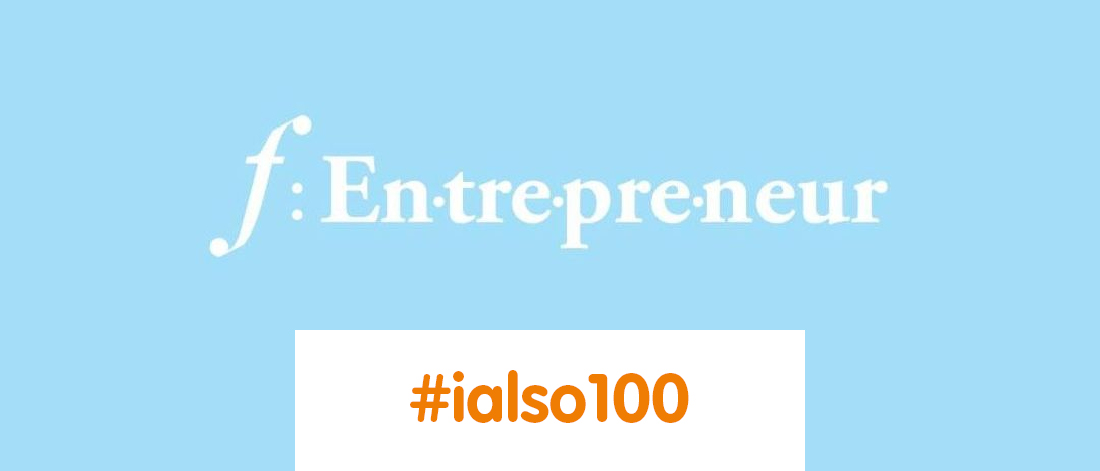 We are pleased to announce that Rebecca Newenham, Get Ahead VA's founder, will be part of this year's #ialso100 campaign, which celebrates businesses led by inspirational women in the UK.
The campaign is part of f:Entreprenuer, which was started by Michelle Ovens MBE on International Women's Day in 2017, with the aim of bringing more recognition to the UK's female-led businesses. Michelle says, "This is a campaign that highlights the work of incredible women, showing everyone the entrepreneurs who are creating purposeful small businesses and supporting their communities every day."
#ialso100 is a list of 100 businesswomen from all over the UK, newly selected each year to take part in f:Entrepreneur events, panels and Q&A sessions. The #ialso100 women will be given a platform to share their stories, and will act as role models to inspire other entrepreneurs, male and female alike.
Rebecca says, "I am delighted to have been recognised alongside other inspiring female business leaders in the UK. I grew up with a successfully self-employed mother and always knew that I wanted to run my own business one day, just like she did. I love helping people realise their dreams of running their own business through our franchises, as well as providing flexible work for people who are trying to balance work and family life and helping our clients to grow and achieve their potential."
The 2020 #ialso100 campaign will culminate in an event in London in the lead-up to International Women's Day on Sunday, 8th March. To find out more about the campaign, you can visit the f:Entrepreneur website, or follow the hashtag #ialso100 online.
The f:Entrepreneur 2020 campaign is sponsored by Tide. Tide has set themselves a target of helping 100,000+ female-led businesses start out by the end of 2023. To learn more, visit their website.
Find out more about our services or call 01483 332 220 to discuss in more detail.
---
---