More podcasts for business owners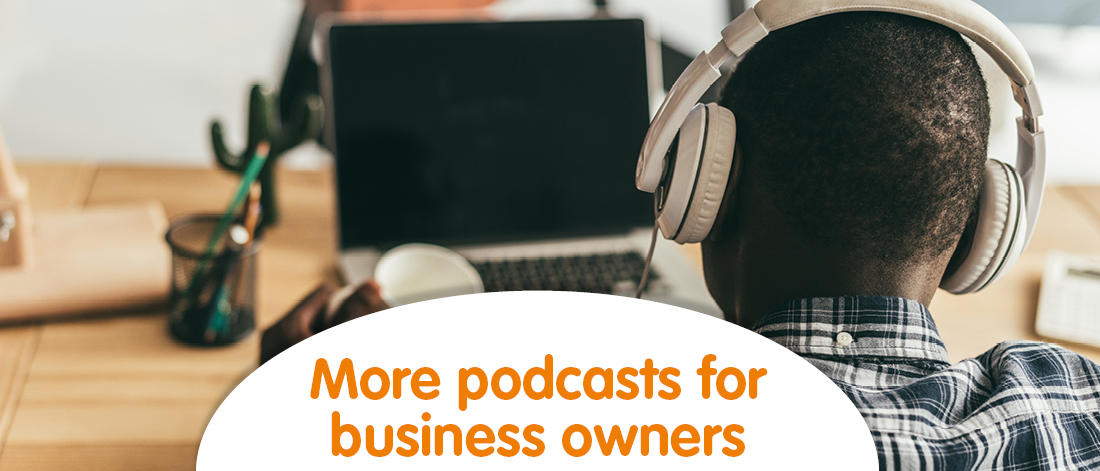 Are you a business owner on the lookout for new podcast recommendations? If so, have we got a list for you! We've talked before about how great podcasts can be, so today we're here to share with you some of our favourite podcasts for business owners and women in business, as recommended by our team of virtual assistants.
Hashtag Authentic
Sara Tasker's podcast describes itself as 'a podcast for creatives', and it's targeted at small businesses and people working creatively online. Tasker interviews people in the industry, and covers everything from social media to book deals, blogging to organisation.
The Science of Social Media
If social media is your area of interest, then this podcast will give you a healthy dose of insight into the industry. Each week, this podcast takes a deep-dive into the finer points of social media management and gives you real techniques to try yourself.
How to Own the Room
This podcast only started last year, but it has already featured big-name guests like Stacey Dooley and Nigella Lawson. In each episode, presenter and comedian Viv Goskrop interviews one fascinating woman about how they command attention through speaking and storytelling.
The Strategy Hour
Abagail and Emylee use honesty, humour and business savvy to help you make your entrepreneurial dreams a reality. Their podcast focuses on real strategies for building an online business, finding clients and customers, and getting a return on all the time and energy you've put in.
Women at Work
This podcast from the Harvard Business Review is all about women in the workplace – the troubles they face, advice for dealing with sexism at work, and practical tips for building a successful and fulfilling career, whatever field you work in.
The Marie Forleo Podcast
Marie Forleo discusses business and careers advice in the wider context of finding happiness and fulfilment in your life. The episodes range from five-minute lessons to hour-long interviews, but always with a focus on sharing stories and building a life that works for you.
The Joy of Being
Marina Pearson's inspirational podcast takes a frank look at what it's like to be a working mum, and gives tips for balancing work and family in order to find the joy in both of those things. Recent episodes include 'How to transform exhaustion into energy' and 'From no time to "me" time'.
---
Are you a business owner who needs a little extra help with running your business? Virtual assistants are flexible, professional workers with a range of specialist skills, who you can hire as and when you need them. Get Ahead VA has a team of virtual assistants who are ready to work with you, so please give us a call on 01483 332220 or email us at office@getaheadva.com. We pride ourselves on being the staff you don't see, but the difference you do.
Find out more about our services or call 01483 332 220 to discuss in more detail.
---
---