Introducing LinkedIn SlideShare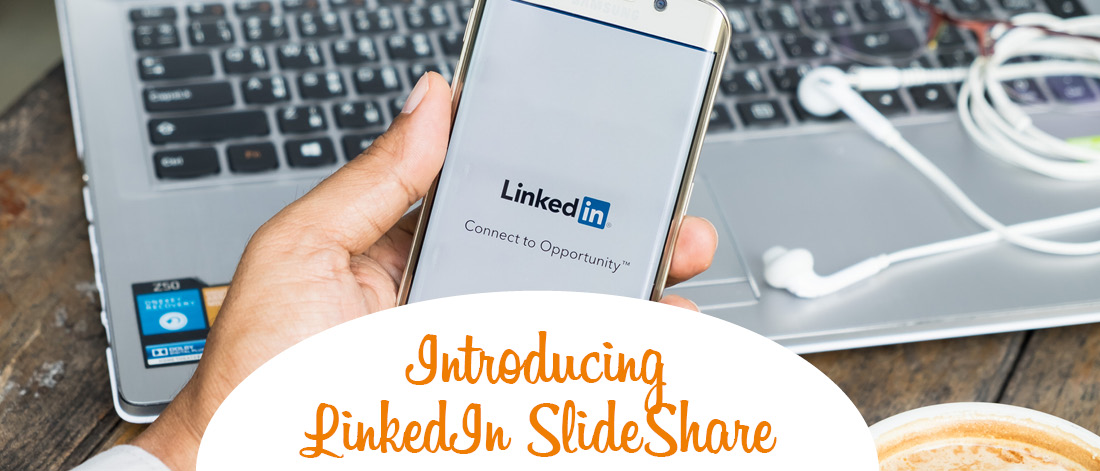 LinkedIn SlideShare is "the world's largest community for sharing presentations and other professional content" online. It has 80 million users and it has been around for a number of years, but it is still only used by 17% of B2B marketers. That's a huge missed opportunity for businesses looking to promote themselves online.
If you're a business owner and you want to know more about how SlideShare can help you, look no further! Let us give you the lowdown.
What is SlideShare?
SlideShare is a content-hosting platform for slideshow presentations, PDFs, infographics and other professional documents. LinkedIn marketers call it 'YouTube for PowerPoint'. When you upload your content to SlideShare, you're making it available to the platform's millions of users, as well as to search engines, which can help to boost your company's reach and improve your SEO.
Why use SlideShare?
SlideShare is a great place to put your content so that it can be discovered and shared by other professionals. SlideShare's users go to the platform to learn and make connections, so it offers an invaluable opportunity for online networking and promotion. Through SlideShare you can generate new leads and establish yourself as an authority in your field. The good news is, because this platform is relatively under-used, you will face less competition here than you would on LinkedIn, and so your content could perform significantly better.
To quote social media marketing company MeetEdgar, "[Your content] can be turned into professional anthologies of your business expertise on SlideShare – all while taking advantage of LinkedIn's awesome search engine traffic!"
How should I use it?
You can upload existing content – such as the presentation you gave at that breakfast seminar, or the talk you delivered at your last conference – or create entirely new content for SlideShare. The key is to make it engaging and SEO-friendly: add audio narration to your presentations, use keywords in the title and description, and include your contact details and a call to action at the end. You can also easily embed SlideShares into your website or blog, to give your presentations even greater reach and impact.
SlideShare is free to use for LinkedIn users, so what are you waiting for? It's time to share your expertise!
---
Looking for more bright ideas to promote your business online? Get Ahead VA offers social media management services, so you can carry on with the important stuff while we grow your following. Want to find out more? Please give Get Ahead VA a call on 01483 332220 or email us at office@getaheadva.com. We pride ourselves on being the staff you don't see, but the difference you do.
Find out more about our services or call 01483 332 220 to discuss in more detail.
---
---