Clubhouse – what is the new social media platform and should it be part of your strategy?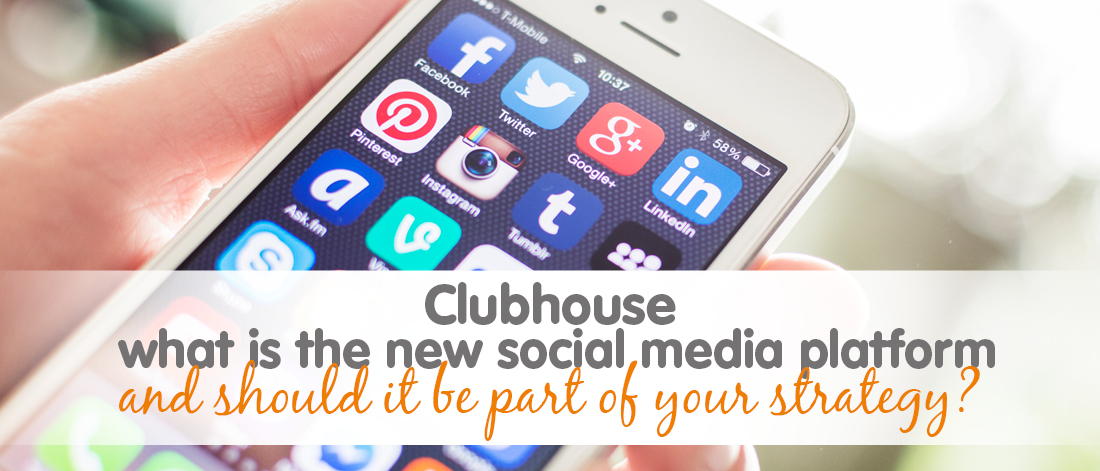 Many of you will have noticed that there is quite a buzz around the new app, Clubhouse – the Get Ahead social media managers are already exploring the possibilities. But what is Clubhouse? What's it for? Is it the kind of thing that will be useful for you and your business? Read on to find out more….
What is the Clubhouse app?
According to its creators, "it's a place to meet with friends and with new people around the world—to tell stories, ask questions, debate, learn, and have impromptu conversations on thousands of different topics."
On a practical level, it's a new social media app, currently only available for iPhone. Interactions are audio-only, so there's no video or pictures, and nothing is recorded. It has a range of applications, from getting together with friends to following celebrities and influencers.
As a B2B business, the Get Ahead team have mostly been using it for building our business network.
How does Clubhouse work?
When you receive your invitation to join (it's still invite-only, but we hope this will change soon), accept, then create your profile. Remember to include links to your readable social media platforms as there is no direct messaging option on Clubhouse.
You can then use the app to enter "rooms" and listen to what others are saying. It helps to think of Clubhouse rooms like lecture theatres – you'll be listening to a presentation, but there is usually the option to ask questions and interact with the room host and other listeners.
How does Clubhouse help your build your small business social media?
By being able to see who else attended the talk, you can tell who else might have similar interests to you, and use this information to build your network. You can follow other Clubhouse users just as you follow people on Twitter or LinkedIn. Notifications will tell you when the people you follow are about to host a room so you can join in.
Why is Clubhouse useful for business networking?
Social media platforms come and go, but what we have seen so far is that Clubhouse is an excellent tool for making quality connections. Perhaps this is because the commitment required to attend talks means that it only attracts those who are serious about it. The format also means it's more about detail and depth and less about sound bites – again, this is how to connect with people who truly share your outlook.
Social media management for small businesses
The Get Ahead social media managers are already using Clubhouse and building up expertise, ready to pass on to clients. To find out how we can help you with Clubhouse or with any other area of social media management, get in touch today on 01483 332 220 – we'd love to hear from you.
Find out more about our services or call 01483 332 220 to discuss in more detail.
---
---