More organisation tips for business owners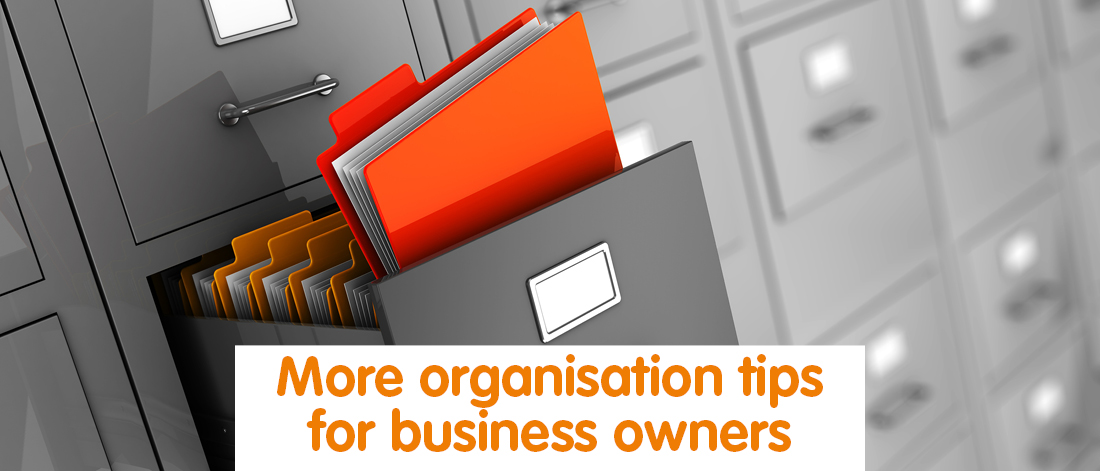 Get Ahead VA is delighted to have branches across the country, and we're always on the lookout for ambitious, business-minded people who are interested in opening a new regional office in their local area. Our Regional Directors are brimming with good advice about being your own boss. Today, Kristy and Suzanne, co-Directors of our Berkshire and North Hampshire office, return to share more of their organisation tips for business owners.
We've already shared with you some of the ways we stay organised (see our previous blog post), but we have plenty more where they came from! So without further ado, here are three more things you can do to keep your business running smoothly.
1. Prepare an elevator pitch
A big part of what we do as Regional Directors is networking, and to do this effectively we use a pre-prepared elevator pitch. We came up with ours together, and we practiced it by recording each other delivering our 30-second pitch to see how we came across and what we could improve. Of course, a good elevator pitch should sound natural, so don't spend too much time rehearsing a strict script – instead, focus on learning your key points and add in one or two relatable examples that will demonstrate value to your audience.
2. Create a work space
Being disorganised is a lot more impactful when you work from home, because your work life can easily spill over into your home life. That's why we think it's essential to have a dedicated space in your house that is just for work – for too long Kristy worked on her laptop at the kitchen table! Now we both have home offices, with desks and multiple screens, and we get dressed for the day to make sure we feel professional (i.e. make-up, no comfy evening clothes). Doing this can get you into the right mindset for work and help you to stay focused.
3. Know your rates
It's really important to know your rates when you're pitching for work, so that you can charge clients consistently and not have to work out the fees for each new job. Fortunately for us, Get Ahead VA sets the rates for the services we offer, but because this is our business we also have some autonomy to negotiate those rates with our clients; we also tend to offer a discount for charity work. Whatever your business, work out your costs and fees and put them all into a master document that you can quickly refer to when you need it.
---
Would you like to run your own business with the support of an established brand? Then Get Ahead VA's exciting franchise opportunity could be for you! We offer ongoing support from our award-winning brand to get your new business off to a flying start. For more details, or for a copy of our free franchise prospectus, contact Rebecca Newenham, owner and founder of Get Ahead VA, on (01483) 332220.
---
---