Franchises and family life: getting the balance right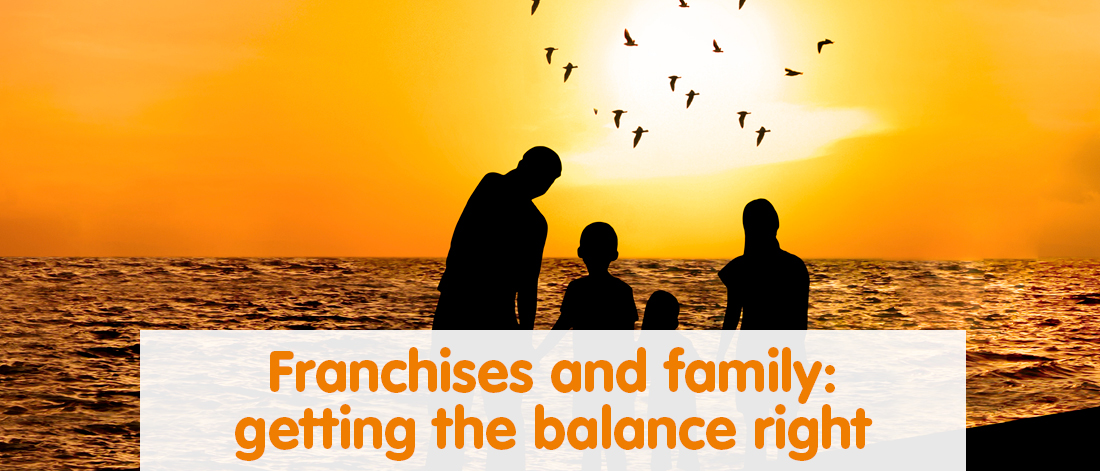 For so many of our Regional Directors – the ambitious business people who run the regional branches of Get Ahead VA – achieving a healthy work–life balance was a major reason for deciding to open a Get Ahead VA franchise. Running their own business gives them the flexibility to plan their time and fit their work around their home life – not the other way round.
We've spoken to a few of our Regional Directors to find out exactly how they achieve this all-important balance, and to give you some tips if you're thinking about taking the plunge too!
Be organised
For Suzanne, co-Regional Director of Get Ahead Berkshire and North Hampshire, organisation is key to running a business and making time for family. "You have to be really organised," she says, "but also be realistic about how you manage clients and expectations." It's important to let your clients know if you need to take time off for a holiday or a trip – rather than over-promising and then forcing yourself to work all hours to catch up, set a realistic timescale from the beginning: "Most clients are reasonable and will understand when it's holiday time!"
Make time for the kids
One of the biggest benefits of running your own business is being able to work around the school day and spend more time with your children. Fiona, Regional Director for Get Ahead Leeds, takes a mid-afternoon break to chat with her children when they get in from school. Fiona says, "I love the flexibility of the working hours – at around 5pm it's time to stop work and take the kids to Tae Kwon Do!"
Work with a partner
Co-directors of Get Ahead Berkshire and North Hampshire, Kristy & Suzanne, find balancing work and home life easier because they run the business as a pair. For them, the flexibility to book appointments or travel during the week is a huge benefit of running their own business – "especially as a partnership, because we can support each other." When it comes to booking holidays, it can be very helpful to work around a business partner, who can cover you while you're away, while still having the flexibility to choose when you'd like to take time off.
Of course, if you don't set up in business with another person, with a Get Ahead VA franchise you can rest assured that Rebecca (Get Ahead VA's founder) and the rest of the team will always be there to support you.
---
Would you like to achieve a healthier work–life balance by opening a branch of Get Ahead VA and becoming your own boss? You can find out more about our franchise opportunity, or request a copy of our free franchise prospectus, by contacting Rebecca Newenham, owner and founder of Get Ahead VA, on (01483) 332220.
---
---