5 ways a VA can help out during the Christmas period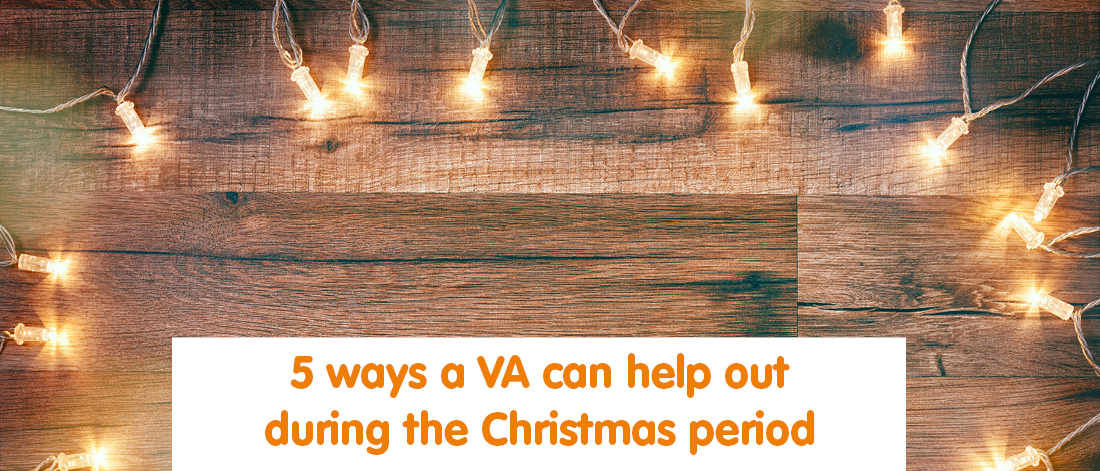 A virtual assistant (VA) can be useful for a small business at any time of year, but especially so over Christmas, when things get busy and people start taking time off for the holidays. Get Ahead VA's franchisees know how much their VAs are needed during the festive season, and they offer a wide range of services to help out local businesses at this time. Here are 5 key ways that hiring a VA can make a difference to your business this Christmas.
1. Holiday cover
Even though we might be limited with our travel options this year, you and your staff will still need time off over the winter, and you'll likely find yourself juggling schedules and trying to find people to work on the days you want your business to be open. If you do find yourself with a staffing gap, hiring a VA could be the answer – they can step in at relatively short notice to provide holiday cover, including answering telephones, responding to emails and generally keeping things ticking over while you and your staff are away.
2. Video conferencing
Even if you're not working over Christmas, you may still need to have video calls with your team, with colleagues who are travelling, or with potential clients or customers. Fortunately you can take the stress out of your Zoom calls by handing over the reins to a VA – they can deal with the technicalities and manage things behind the scenes, while you concentrate on the big-picture stuff.
3. Social media management
It's a good idea to keep your business' social media active over the holiday season, so that you can stay present in your customer's feeds and respond to any queries they might send through platforms like Facebook and Twitter. A VA can help with your social media management by planning out Christmas and New Year content, and writing and scheduling posts to go live during the holidays.
4. Accounting
If you want to get your finances in order before the end of the calendar year, ahead of the end of the financial year in April, a VA can help you with this too. Get Ahead VA's bookkeeping experts know how to handle everything from expenses to payroll, tax returns to VAT, and they can whip your accounts into shape early so that you won't have to rush to get it all done in the spring.
5. Business development
As the year comes to an end, you'll probably find yourself thinking ahead to next year and making plans for 2021. Whether you want to expand your business offering, test out a new market, or grow your list of contacts, a VA can help you with the practical aspects of getting your vision off the ground. Our businesses development services include cold calling, arranging appointments, and researching new opportunities for you to explore.
Get Ahead VA's team of VAs is here to provide whatever support your business needs during the Christmas period. To find out more about how we can help, please give us a call on 01483 332220 or email us at office@getaheadva.com. We pride ourselves on being the staff you don't see, but the difference you do.
And if you're looking for a new opportunity in 2021, why not consider opening a branch of Get Ahead VA yourself, to offer support to businesses in your local area? Check out our franchise website for more information.
Find out more about our services or call 01483 332 220 to discuss in more detail.
---
---