Write a brief for: a content writer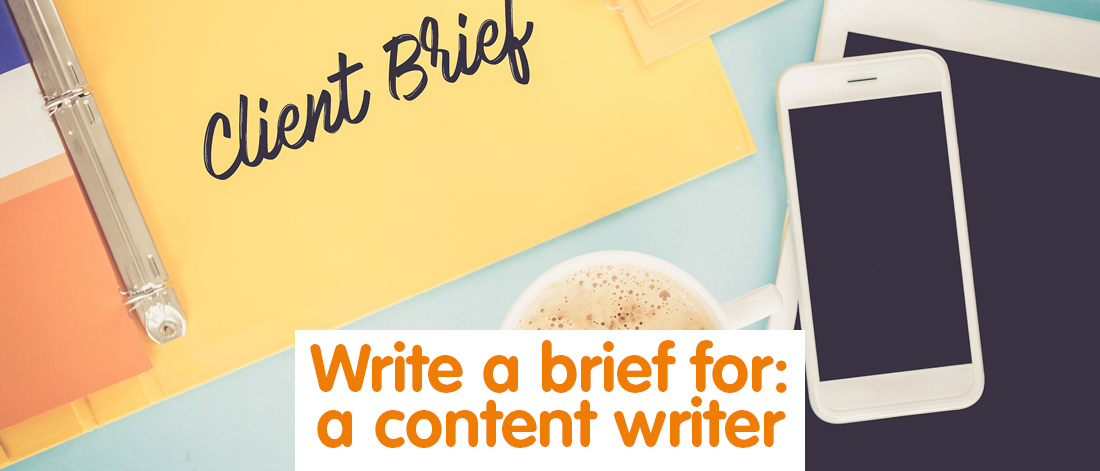 Get Ahead VA is here to help business owners. Our team of virtual assistants (VAs) can take on the jobs you don't have the time or the skills for, freeing you up to focus on what you're best at. In order to get the most out of your VA, you will need to provide a good brief, but what should you include? In this series, we look at how to write a useful brief for every kind of job, and this month we're looking at content writing.
Written content is a vital part of any marketing strategy, whether you're updating a blog, posting on social media or writing copy for your website. In order to keep up with the demand for regular, quality content, it can be useful to outsource your writing to a professional copywriter – if you do this, here are a few important things to include in your brief.
1. Purpose
First of all, you should clearly define the purpose of the content you want to produce. Perhaps you want people to subscribe to your newsletter, purchase a product or leave a comment on your post. Not only will a clear purpose inform any 'calls to action' your copywriter might include (e.g. 'Click here to subscribe to our newsletter'), it will also affect how they write the entire piece.
2. Audience
Next, consider your audience. Are you trying to talk to members of the public, professional clients, other business owners or industry experts? Do they have any common interests you can appeal to? And are you trying to catch their attention in a professional capacity or a more informal setting? Remember that you can't talk to everybody at once, so the clearer and more defined your audience, the more relevant the copywriter can make the content to them.
3. Tone of voice
Tone of voice goes hand in hand with audience, because you will talk to different groups of people in different ways. For example, if you're trying to present a friendly, approachable brand image to your customers, the tone of voice will need to be quite chatty; but if you want to stand out as an expert in your field, you will require a more formal tone of voice.
4. Length
How long a piece of writing is will depend on its purpose, its audience and the platform you're going to use it on. For example, copy designed to sell products on a website will need to be brief and attention-grabbing, whereas blog posts can range from short, shareable posts to long-form, carefully researched articles. At minimum, give your copywriter a rough word count to work with.
5. Keywords
When you post written content online, it will be read as much by search engine algorithms as it is by people – and the more effectively your content uses particular keywords, the more likely it is that it will be found by people searching for those words. This is the basis of SEO (search engine optimisation), and it's a good idea to do some research about what keywords you want your business to be associated with, and then let your copywriter know that they should include them where they can.
---
Want to find out more about our content writing services? We are always happy to talk to you about your needs and see exactly how our team of professional bloggers and copywriters can help. Just give Get Ahead VA a call on 01483 332220 or email us at office@getaheadva.com. We pride ourselves on being the staff you don't see, but the difference you do.
Find out more about our services or call 01483 332 220 to discuss in more detail.
---
---