Holiday checklist for small businesses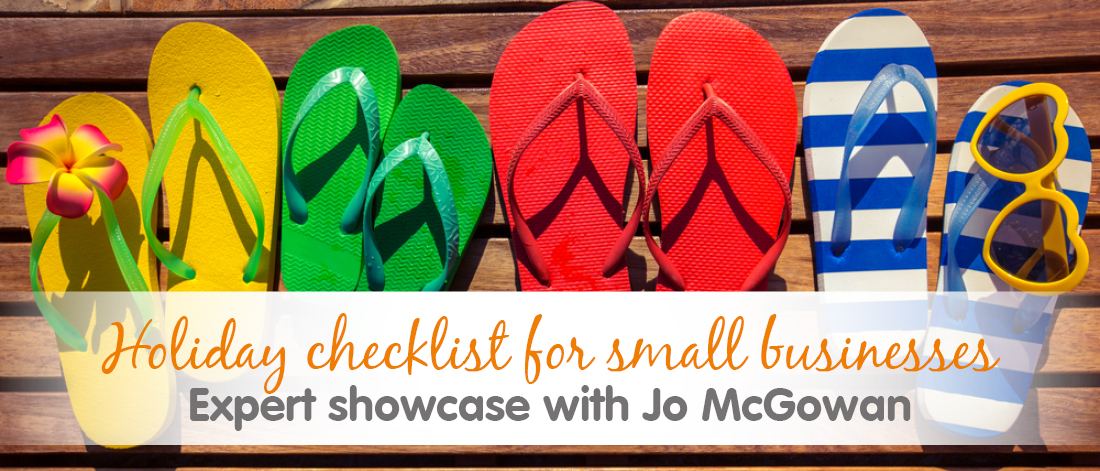 Top tips from our newest regional director, Joanne McGowan
Joanne McGowan has been part of our network for a number of years, and when we learned she was looking for a franchise opportunity, it sounded like the perfect match. She took over the running of the Guildford and East Surrey office at the start of June.
Joanne has lots of ideas for keeping businesses running smoothly, so she was the perfect person to interview for our holiday blog! Here are some of her insightful tips:
In your experience, how do business owners feel about taking a holiday?
Many small business owners want to take a holiday and know that time off matters, but they just can't bring themselves to. That's often because the business is their baby and they just can't let go. But it can also be because the idea of putting new systems in place to run smoothly in their absence just overwhelms them. That's a real shame – taking a break is really important for our wellbeing, and it boosts our productivity too.
What advice would you give to someone who struggles to prepare for a summer holiday away from the office?
Think efficiency, think outsourcing! Preparing to go away on holiday might sound like a lot of work, but it is completely possible to streamline it so it doesn't become a bigger job than it needs to be. Also, it's well worth putting in a little bit of extra time now so you can really relax and enjoy your holiday when it comes.
My pre-holiday checklist goes like this:
 Set up your systems now so someone else can step in while you're away
If your CRM, accounts, files and computer housekeeping are all up to date, life will be much easier for whoever you leave in charge. And if you're not naturally organised, outsource these admin tasks to someone who is! Once your systems are in order, your second-in-command will be able to find all the information, and have your example to follow when they need to record data.
Review your goals for this quarter
Reviewing your goals will help you prioritise what tasks need to be done before you leave for your holiday, and identify what can wait or be delegated. You'll also know what social media messages to schedule, and what to ask your networking sub to say on your behalf.
Schedule your social media
Plan your posts for the duration of your holiday and schedule them to appear at regular intervals. This will enable you to keep up your consistency on social media so clients and leads won't forget about you. If you're stuck for ideas, repurpose your evergreen content or check out Get Ahead's social media suggestions here – remember to keep your goals in mind!
Lead magnets are usually free tips or information that businesses give away in return for customer details. The reason they should be part of your holiday plan is that they can be quietly attracting clients for you while you're away. Yours should be aligned with your goals for this quarter (see above) so remember to make yours specific so you attract the right leads.
The team at Get Ahead are very experienced at keeping certain tasks, or even whole businesses, ticking over while the owner is on holiday. Telephone answering and email management are popular services with entrepreneurs who are planning to take time off. It's a good idea to get this set up as soon as you know you're going away so you've got time to brief your virtual assistant fully – good communication and thorough onboarding always pay off!
Many thanks to Joanne McGowan for sharing her insights with us. If you're planning to go away this summer, outsourcing could make your departure and return seamless, and ensure your holiday really gives you the break you deserve. To find out how Get Ahead can help, give us a call today on 01483 332 220 – we'd love to hear from you.
Find out more about our services or call 01483 332 220 to discuss in more detail.
---
---