Why you should be consistent on social media, and how to do it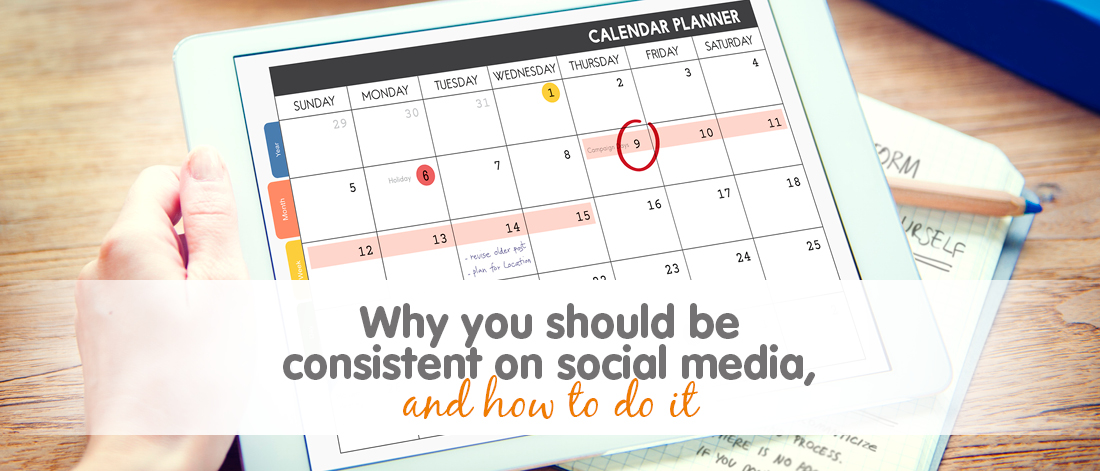 LinkedIn always goes a bit quiet over Christmas, with many of us closing for business until New Year. When we all reopened for business, however, Get Ahead hit the ground running and we were pleased to see our first posts of the year getting good traction. Our social media managers are always encouraging Get Ahead clients to be consistent in their posts and we've seen for ourselves that it works in practice. In this blog, we look at why it works and how to achieve it for your business.
What is "consistency" on social media?
When we post frequently and regularly, we achieve consistency on social media. The quality should also be consistent. Experienced social media managers like those at Get Ahead will share a variety of content, including videos, blogs, links to your own site, links to other relevant sites, memes, photos and more. While the posts might be diverse, the quality should not be.
Why is consistency important on social media?
Consistency is the way to build a genuine following. Because it's genuine, this following should either convert directly into customers and clients, or will support you by spreading the word and referring others to your business. If you post frequently enough, people will look forward to your posts, and take time to read them when a new one appears.
Think of your favourite accounts on whatever social media platform you favour, whether that's Facebook, Instagram, Twitter or something else. As yourself why you follow them. What do they do that you like? They are probably consistent without being samey, posting frequently enough that you remember who they are, but not so much that you're sick of them. Their tone will resonate with you, and because every post will have the same tone, they are unlikely to say anything that makes you suddenly abandon them after a period of loyalty.
By considering our favourite social media accounts, we see how consistency works in practice, and why it's important.
How to be consistent on social media
Unless social media is your passion, we recommend outsourcing it to a professional. Creating and sharing high quality social media posts takes you away from your core business – it is very difficult to maintain the consistency your business deserves when there are so many other demands on your time. But putting it into someone else's capable hands takes the pressure off you and ensures regular, high quality social media posts.
Give your social media manager a clear brief, and arrange to review posts in batches to ensure posts go out with sufficient frequency. Working in batches is more cost- and time-efficient for everyone involved.
Most social media managers use scheduling tools like Hootsuite and Agora, meaning that posts can be prepared in advance. Scheduled posts won't be delayed by someone falling ill or getting held up in a meeting – your posts will keep appearing steadily, thanks to an automated scheduling system.
One of Get Ahead's most popular services is social media management, and it's easy to see why. All businesses need an online presence, and outsourcing yours means you can keep it up without compromising your core business.
If you think your business could benefit from Get Ahead's social media management, please get in touch today on 01483 332 220 – we'd love to hear from you.
Find out more about our services or call 01483 332 220 to discuss in more detail.
---
---