Tips for building a network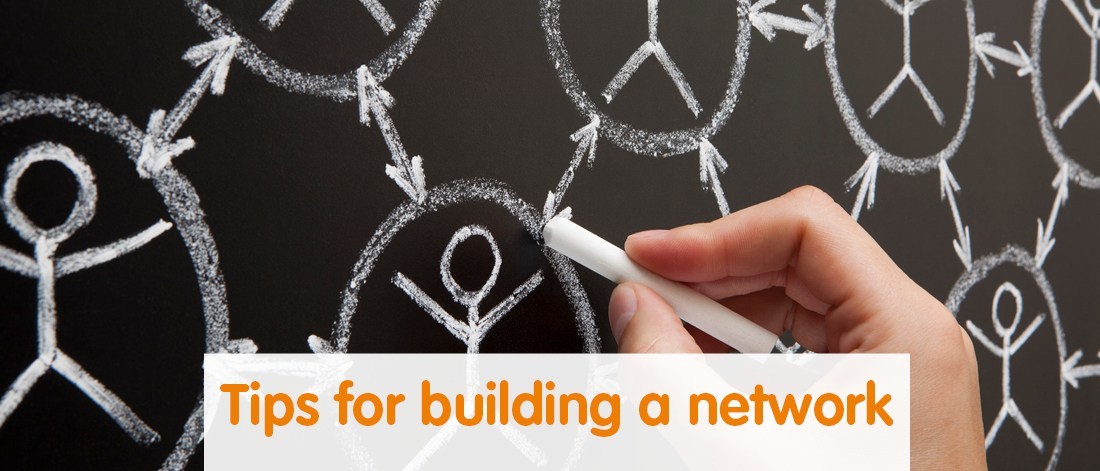 Get Ahead VA is very proud to have branches across the country, and we're always on the lookout for ambitious, business-minded people who are interested in opening a new branch in their local area. Our Regional Directors are brimming with good advice about being your own boss. Today, Fiona, who runs the Leeds branch, is here to share her advice about building a business network.
A big part of being a Get Ahead VA Regional Director is networking – the job is all about building up a network of contacts, including people who might use the services offered by our virtual assistants. I usually attend two networking meetings a week, although there is one week in the month where I go along to four! Given how important networking is, here are my tips for building a useful, supportive network.
Attend a mixture of events
You'll want to strike a balance between going to one or two networking events regularly and trying out new groups. Being a regular at certain events allows you to build up strong, long-term relationships, but don't just commit to one group. It's always important to go to a range of events and meet new people – try to get a mix of old and new faces.
Make real connections
When you're networking, don't sell, sell, sell all the time – instead, try to connect to people on a human level. I find regular one-to-ones are particularly useful for this, and I usually try to plan one before and one after a networking event, if possible. Remember, networking isn't just about what you can get out of your contacts; it's about helping people, sharing knowledge and creating a mutually beneficial support system. These things are good in themselves, and they can benefit your business because you will be the person your contacts think of when a job comes up. The other day, six people put my name forward for a job, and that happened because I've spent time building those relationships.
Understand the benefits of networking
If you're nervous about 'putting yourself out there', take a moment to think about all the things that networking is good for besides making business contacts. I find that it helps me to stay motivated in my work, because it provides a sociable antidote to the hours I can spend on my own in my office. Networking also gives you the opportunity to use other people as a sounding board, which is particularly useful when you work by yourself. Indeed, this is a big benefit of being part of Get Ahead VA – running a franchise means I always have that support network there when I need them!
---
Would you like to run your own business with the support of an established brand? Then Get Ahead VA's exciting franchise opportunity could be for you! We offer ongoing support from our award-winning brand to get your new business off to a flying start. For more details, or for a copy of our free franchise prospectus, contact Rebecca Newenham, owner and founder of Get Ahead VA, on (01483) 332220.
---
---