Tackling the Blue Monday blues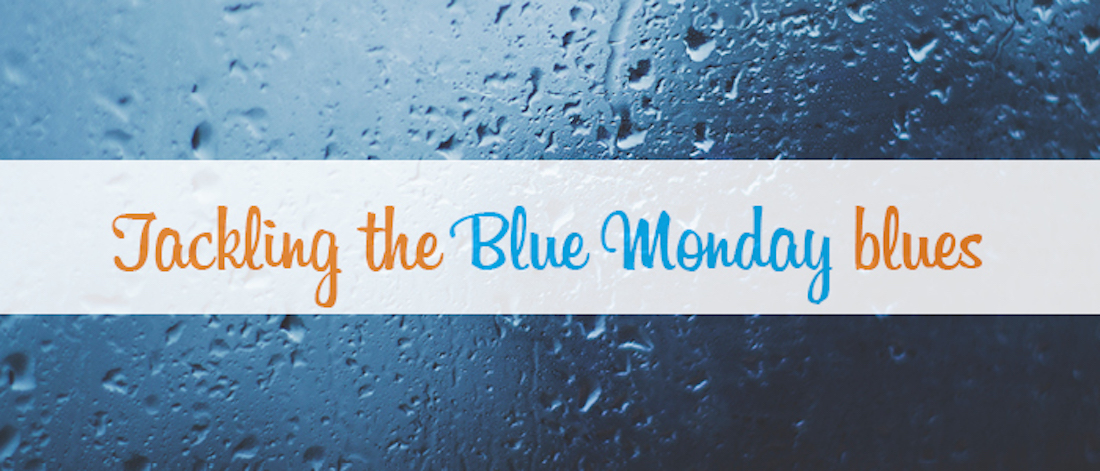 You've probably come across the term 'Blue Monday', also known as 'the most depressing day of the year'. Since 2005, this day, which always falls in January, has been calculated using factors such as stress levels, frequency of travel and time spent sleeping. According to the formula, this year's Blue Monday will fall on 15th January.
Of course, Blue Monday is just pseudoscience, but it is useful for raising awareness about mental health in the workplace. In recent years this has been talked about more and more, and it's obvious why: the Mental Health Foundation has found that providing support for employees with mental health issues could save UK businesses up to £8 billion per year.
If you want to foster a supportive environment for mental health in your business, here are some of the best ways to do it.
Make a commitment
For a long time there has been a stigma around mental health, and people suffering with mental health issues are often too afraid to speak out. You can combat this by making it clear that mental health is a priority for your business. There are many ways to inform your staff about your commitment to mental health – putting up posters, calling a meeting, sending a mass email or adding it to your company's list of values – so you should take whatever steps you prefer to make sure your message is heard.
Know the signs
Even if your commitment to mental health is clear, suffering employees still might not step forward, so it's important to recognise the signs of someone who may have a problem. The best indicator is a change in behaviour – for example, someone who is usually sociable might withdraw, or somebody who is usually positive might suddenly become overly negative. You should also watch out for a decline in concentration, changeable moods, an increase in smoking or a decrease in appetite; all of these things could indicate that something is wrong.
Have a clear process
If you think one of your employees needs help, make sure there's a clear path for them to follow. Call a meeting with them, privately and discreetly, and allow them to talk through their problem. Even if you haven't noticed any unusual behaviour, it's still a good idea for managers to have regular one-to-one meetings with their staff so any issues can be identified early. It's also vital to assure your employees that they have strict confidentiality, and only those people who need to know in order to help them will be informed of any problems.
Make an action plan
Giving your staff a place to air their worries is hugely valuable, but if mental health is affecting their work then they'll also need some active steps to follow to improve the situation. It's up to you to decide what policies your business will have regarding extended periods of sick leave and flexible working, but if the suffering is caused by something situational (eg: a bereavement) then offering time off is usually helpful. Managers can also provide one-to-one guidance when significant deadlines are looming, or help staff to identify stress triggers (eg: answering the phone) and find ways to reduce them.
Take preventative steps
The best way to manage mental health at work is to prevent problems before they arise; your level of support will depend on how much time or money you're able to invest. You could provide anything from a dedicated quiet room for staff who need some peace, to light boxes for employees with Seasonal Affective Disorder, to gym membership or exercise equipment for all staff. Anything that keeps your employees healthy, rested and happy is going to be invaluable for their mental health.
You can find more information about this topic, including your legal duties as an employer, in the Mind resource pack.
---
Do you need a hand to ease your workload or cover for a sick employee? At Get Ahead, our virtual assistants are always happy to help. Please give us a call on 01483 332220 or email us at office@getaheadva.com. We pride ourselves on being the staff you don't see, but the difference you do.
Find out more about our services or call 01483 332 220 to discuss in more detail.
---
---