Outsource business development – how can we support you?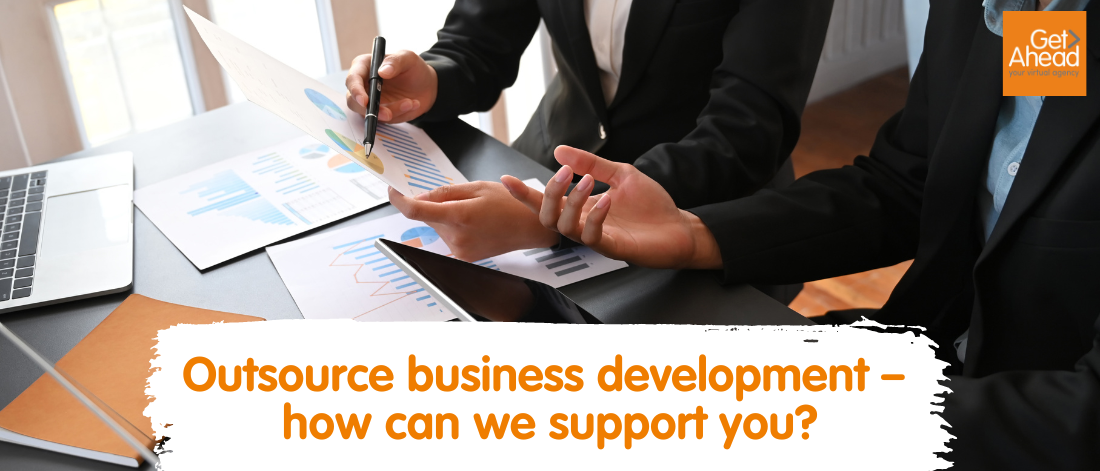 Outsource business development and take the pressure off.
We all set up our businesses to offer a product or a service. But we also want to expand – seeing our business grow, improve, develop and connect with new audiences is often where the real job satisfaction comes from.
Business development has many different strands. Unfortunately, it can be hard to know what to focus on, and hard to prioritise it if your business is already doing well.
However, with the right support, you can devote your efforts where they're most likely to succeed. You can also outsource business development so you can leave it to the experts while you get on with running your business.
Let's take a closer look.
Business development support – what's available?
Business development audit
Before you start work on your business development, it's a good idea to audit what you're already doing. This will help you understand what's working and what's not. It will also give you an idea of what steps to take next. For example, it might highlight that you should be working hard on caring for your existing clients so they'll turn into repeat customers. Or it might indicate an untapped market – perhaps you should be marketing to older people, younger people, the charity sector or something else.
Cold calling and lead generation
Cold calling is the marmite of business development. If you hate it, you'll never prioritise it and your business could go unnoticed and unexpanded. But if you outsource business development cold calling to one of our experts, you'll get all the benefits of connecting with a new market without any of the stress of making the calls yourself.
Our cold calling experts will work with you as an extension of your business, representing you on the phone to new leads. They'll collaborate with you to develop a script or prompts to ensure they share the right business messages. They'll also agree next steps with you – do you want your new leads to book a meeting, receive a sample or something else?
A good customer relations management package is an essential tool in business development. It will help you keep track of established and new clients alike, keeping a record of their relationship with your business so you can manage the relationship in the most effective way.
Our CRM experts can support you to find the right CRM software for your needs, setting it up and populating it with the right data to make it an effective tool for business development.
Just because you sell one product, it doesn't mean you only have one market. Your product or service might appeal to different customers in different way. Using customer segmentation, our business development experts can identify the different markets and how best to connect with them.
So far, we've talked about all the ways we can support business owners like you with business development. But if you love business development and don't want to outsource it, we can still help! Did you know that Get Ahead offers wide range of business support services, including admin, finance, social media and graphic design? If your precious business development time is being taken up in other areas, why not outsource? Passing some of your back office work to our experienced team will give you back the time to focus on business development.
Outsource business development
Whether you need hands-on business development support, or someone to take the pressure off so you can do your own lead generation, Get Ahead can help. We can tailor our support to your needs, creating the ideal package to take away whatever pressure you're under. Contact your local regional office to find out more.
Find out more about our services or call 01483 332 220 to discuss in more detail.
---
---