Is print marketing still relevant?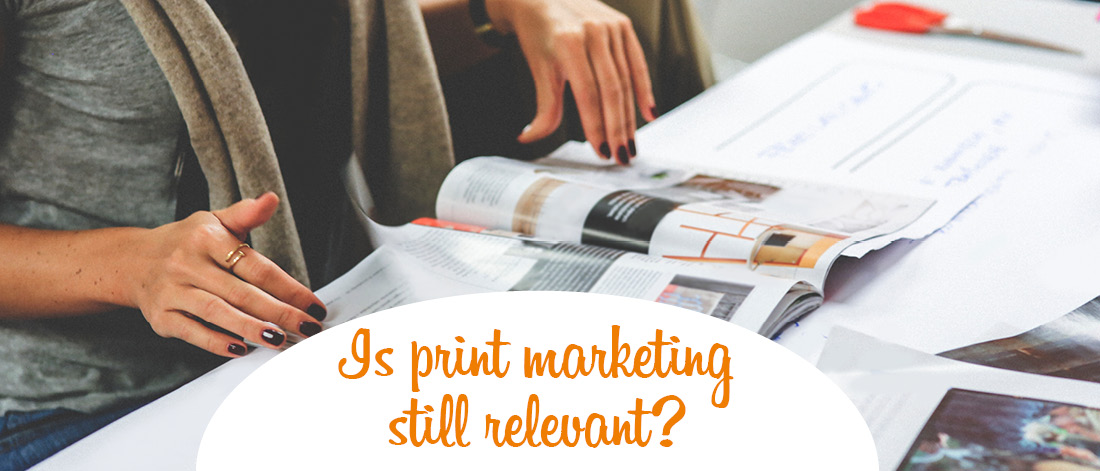 October 9th is World Post Day, a global celebration of the postal service, designed to "raise awareness of the Post's role in the everyday lives of people and businesses, as well as its contribution to global social and economic development." But in our increasingly online world, it can seem like print and postal marketing (e.g. leaflets, flyers, newspaper ads) has had its day.
So is there still a place for print marketing? According to many, the answer is yes. There is plenty of evidence to suggest that print is not only still relevant, but an important part of modern business.
Print marketing performance
According to research by the Advertising Association and WARC, printed display adverts in national newspapers saw revenues grow in early 2018, the first time growth has been recorded in this sector since 2010. This is in line with a general increase in spending on advertising in the UK – up 6% compared to the same period last year – and more growth is expected.
However, it isn't all good news for print marketing: overall, ad revenue for print is on the decline, although the rate of that decline is slowing. But even though print marketing is losing ground to digital, it is still an enormous industry that makes up an important slice of the UK's advertising economy. In 2016, UK companies spent £1.5 billion on direct mail marketing alone.
The advantages of print marketing
It's important to understand how print can compete with online advertising, and the particular advantages it offers. One of these is a high rate of response: in 2017 Forbes reported that 66% of direct mail is opened and 82% of this is read for one minute or more (compared to the thousands of unopened email ads languishing in inboxes everywhere). 62% of consumers who responded to a print advert within three months went on to make a purchase.
There are many reasons why print advertising might generate a greater response than online marketing. For example, it can reach people who do not spend a great deal of time online, such as older people, and it may also inspire greater trust in the consumer. Plus, while it's easy to scroll past or close an online advert, a printed advert can serve as a constant physical reminder to act.
Making the most of print
In order to reap the rewards of print marketing, there are several things your business can do:
Build your brand: Getting your brand seen and presenting a coherent message across all platforms is a great way to build awareness and trust in the consumer. Use print marketing to reinforce your brand by advertising in relevant publications and producing high-quality printed materials that tie in with your brand's image.
Personalise the message: According to Forbes, more than 84% of consumers will open direct mail if it is personalised, so make sure any printed adverts you mail out are personalised to each reader.
Provide more information: While your online ads might be quick and eye-catching, your printed ads can go into greater depth about what you're offering. Include more details to help the customer reach a decision, and clearly explain what they should do next.
Print marketing is far from dead. Although it is no longer the primary form of advertising, it is still a powerful tool for any business, and an important complement to online advertising.
---
Do you need help designing a printed marketing campaign? Get Ahead VA offers experienced, professional designers who you can hire as and when you need them. To find out more, please give us a call on 01483 332220 or email us at office@getaheadva.com. We pride ourselves on being the staff you don't see, but the difference you do.
Find out more about our services or call 01483 332 220 to discuss in more detail.
---
---