Give your LinkedIn profile a new lease of life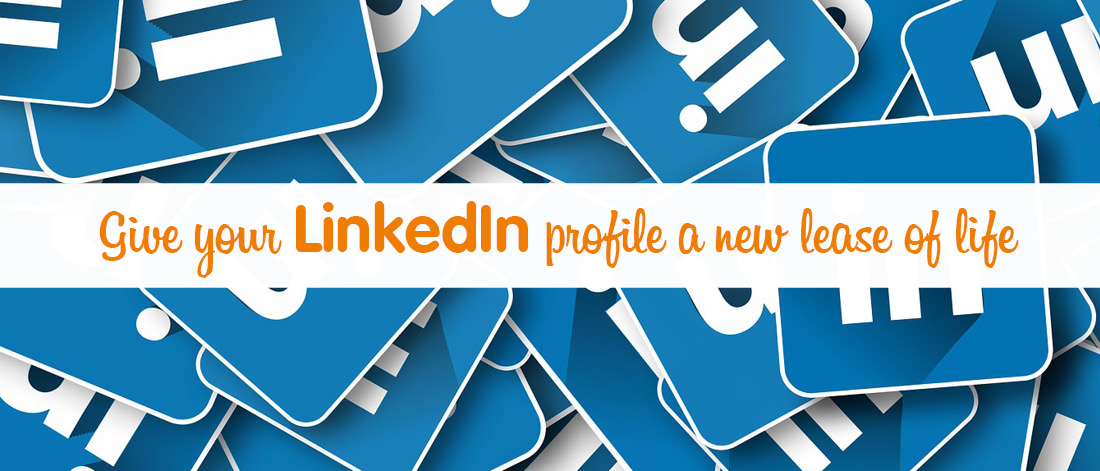 LinkedIn might have been around for a while, but stats published earlier this year show that it is still hugely influential. There are around 500 million users on LinkedIn, 40% of whom use the site daily. Research by the Society for Human Resource Management discovered that, of the employers who use social networking sites for recruitment, more than 90% use LinkedIn.
Even so, it can be tricky to keep your LinkedIn profile up to date, and with so many other tasks demanding your attention it's all too easy to let your profile languish, out of date and unloved. If this is how your profile is feeling, here are some things you can do to freshen it up, so you can keep making those valuable online connections.
Use a professional photo
Pages with a profile photo can get up to 9 times more connection requests, according to LinkedIn's own data. That could be because a photo makes you easier to recognise, or simply because people love to put a face to a name. Whatever the reason, having a good photograph is essential for your profile, so make sure your picture reflects who you are and what sort of work you're involved with. A professional photo doesn't have to be particularly fancy – just make sure it's clear, bright and not too cluttered.
Tidy up your voice
A consistent voice can help to make a great LinkedIn profile. To achieve this, you should consider who your target audience is (e.g. potential employers, fellow business owners, future clients) and write your profile as if you're talking to them. You should also think about who 'you' are: if your LinkedIn profile is primarily for your business then you might use more formal marketing language in the second person, but if you are advertising yourself then you can use a more relaxed, first-person style.
Sort your skills
Earlier this year LinkedIn made some changes to the Skills section of your profile page. Skills are now organised in four sections: Industry Knowledge, Tools & Technologies, Interpersonal Skills, and Other Skills. Having five or more skills on your profile can mean you receive up to 17 times more views, so it's important to get this section right. You can tidy up your skills by rearranging them so that the most relevant appear first, and you can even feature your top three skills so viewers will know immediately where your expertise lies.
Update regularly
Overhauling your LinkedIn profile can easily eat up several hours, and it can be hard to find this much time in the working week. A better approach is to work on your profile little and often – just five minutes here and there could be all you need to update your skills or to add the details of that conference you attended. Remember, it's better to do what you can than not to do anything at all, so keep updating when you have the time, to make your LinkedIn profile look current and appealing.
---
Would you like professional help with your social media profiles? At Get Ahead VA, our virtual assistants offer social media assistance for you and your business, so please give us a call on 01483 332220 or email us at office@getaheadva.com. We pride ourselves on being the staff you don't see, but the difference you do.
Find out more about our services or call 01483 332 220 to discuss in more detail.
---
---