Expert Showcase – Which Social Media Scheduling Tool Is Right For Your Business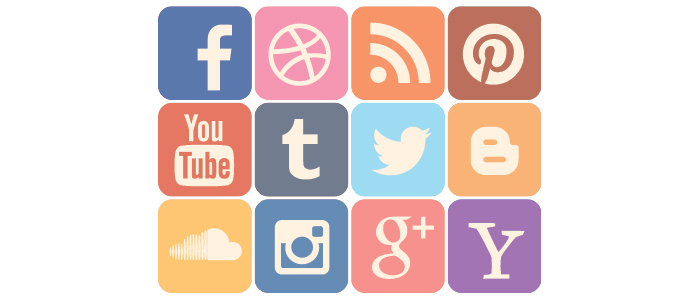 Here at Get Ahead VA we have experts in a huge variety of fields.  From Accounting to Admin, Hootsuite to Holiday cover, Email Marketing to Excel, our experts can add value to many aspects of your business.  In our current Expert Showcase series our VAs are delivering some of this expertise to you, with a series of 'How to' guides to help you get the best 'bang for your buck' in your business.
In this month's guide Vanessa, one of our marketing experts, evaluates two alternative tools for social media scheduling – Hootsuite and Buffer, discussing which might be the best solution for you and your business.
"For many businesses, social media is a key part of their marketing strategy but it can be time consuming.  With a variety of platforms to work on, all requiring regular and relevant content, many people turn to social media scheduling tools to assist the process"
Hootsuite claims to be the 'leading social media dashboard' and has been around for nearly 10 years.  It enables you to schedule activity on most major social media platforms including Twitter, Facebook, Linkedin, Instagram and Google+.  The dashboard allows you to view full activity on all your accounts – mentions, retweets, live feed etc.  Its 'Pro' package for Entrepreneurs and business owners includes up to 50 social media profiles, enhanced analytics reports, bulk message scheduling, up to 10 team members and a number of useful Apps and at £6.99 a month on an annual plan, it provides good value when compared to alternative providers. 
However Hootsuite isn't right for everyone.  Unless you are an expert it can be quite easy to schedule an update into the wrong social media account.  You also cannot currently schedule to Pinterest so if this is an important channel for your business, then you might be better off considering other scheduling platforms like Buffer.
In my opinion, Buffer has a brighter, nicer interface than Hootsuite.  It is easier to see your individual accounts, as well as how many updates are scheduled in for each platform.  Buffer enables you to create unique schedules for each account and to schedule without specifying time or date – just adding to the next slot that has been set in advance.  It also includes a Power scheduler – sharing the same content across different streams at different times, rather than having to share them at the same time.  In a similar fashion, it also allows you to schedule for a Twitter & Facebook stream at the same time, but with separate messages, enabling you to tailor your update to each audience.  Within the analytics reports it is very easy to see which posts have performed well, and quick to reschedule those with little reach – a good opportunity to test different wording to see how it affects engagement.
Buffer of course isn't perfect either.  You are unable to schedule to Instagram – so Hootsuite would be your choice if Instagram is important for your business.  You can't see any other network activity – mentions, retweets, home feed etc. so you will still need to log into each platform to address the interactive side of your social media programme.  Buffer is also more expensive – up to 3 times the price of Hootsuite depending on which plan you choose.
Both offer 30 day free trials so we suggest trying them both out to see which feels more user friendly for you.  For example, we find Buffer very easy to use from your mobile so if you are often out and about then this may be the most effective option, but if you are predominantly desk based then Hootsuite would be a cheaper option."
---
If your business could benefit from help from Vanessa or any of our other VAs please get in touch on 01483 332220 or office@getaheadva.com.  We pride ourselves on being the staff you don't see, but the difference you do.
Find out more about our services or call 01483 332 220 to discuss in more detail.
---
---