A Soundtrack for Work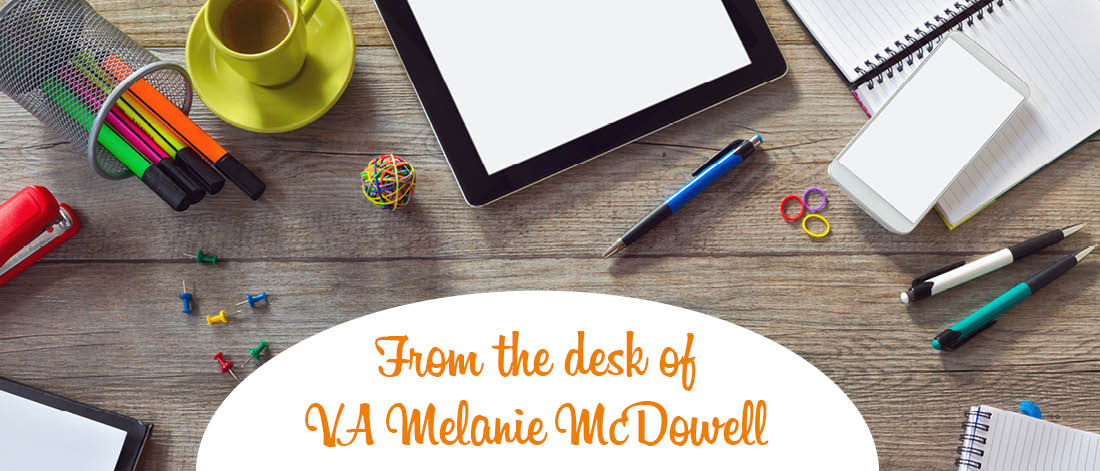 The benefits of freelancing or running a business from home are numerous, and worthy of a blog post of their own.  However, for many freelancers and business owners, there are two key challenges that come with working alone in the same space in which they live.  The first is the loneliness and isolation that comes with working solo, and the other is making the separation between home and work when they're both conducted under the same roof.
The sound of loneliness can be deafening
Loneliness
If you're someone who thrives on spending time with others, the absence of sound other than the ticking of a clock can have you counting down the minutes until the grocery delivery arrives for a brief moment of human interaction.  Also, for me, having lived with severe tinnitus for as long as I can remember, being anywhere without background noise means all I hear is the intense ringing in my ears, so I'll do anything to fill the void of silence.
Separating home and work
Making the separation between home and work can be tricky when you don't actually leave the building.  Even if you have a dedicated office in your home, there's no physical action of "going to work" other than moving from one room to another.  Getting dressed for work is optional.  The kitchen cupboards and fridge are only seconds away.  Sharing your work space with your family space means you're never really in one place or the other.
So, what is the best way to set the scene for work?  You might like to try a working soundtrack to help you switch easily from home to work mode.
The right soundtrack can totally transform a workspace
The right soundtrack should be upbeat, but not so much that it makes you want to dance, unless, of course, you can type and head-bang at the same time!
It should sit comfortably in the background, but not so drab that it evokes dreary shopping mall muzak.
It should be engaging enough to stimulate your brain without intruding on your ability to concentrate. Music with recognisable lyrics that we want to sing along to can divert our attention away from our work.
Equally, talkback radio, can be entertaining, stimulating, and at times frustrating(!), but if you're trying to work on a design or a business plan, for example, your attention needs to be focused in the right place.
The right level of background noise can even enhance performance on creative tasks, as discovered in a recent study in The Journal of Consumer Research.
Tried and tested soundtracks
Here are my recommendations for creating the right soundscape:
FiP radio
FIP (originally France Inter Paris) is a French radio network, and part of the Radio France group.  This is my current (and all-time) favourite working soundtrack.  The music is a carefully curated and eclectic mix of of chanson, jazz, classical, film music, world music, and blues, with smooth transitions from one track to the next.  Commentary is kept to a minimum, and as my French conversation is currently limited to "Hello, my name is Melanie " I'm not drawn into the monologue.  As soon as I switch it on, in a rather Pavlovian response, I immediately feel ready to open my laptop and get working.  Having this radio station playing in the background makes me feel like I'm sitting in a groovy jazz bar somewhere in Montmartre, sipping coffee whilst working on the brief for an equally groovy art installation.  In reality, I broadcast it from my phone to a bluetooth speaker in my workspace at home.  It even has it's own app for iPhone and Android to make it easy to access and play through your chosen device.
Birdsong radio
If you're lucky enough to work outdoors in your garden or a park, you might like to sit under the trees and enjoy the serenade of our feathered friends while you work.  But with winter approaching and the days becoming colder and darker, you might like to find alternatives to bring the outdoors into your workspace.  Enter, Birdsong radio.  My children used to love this playing at home in the kitchen when they were small, and I've recently rediscovered it as an ideal way to lift the mood on an otherwise gloomy day.  For those of you who share your home with cats, it's worth it just to see them go crazy with intrigue as they search for the mystery bird chirping away in the living room.  Birdsong radio is also available as a free iPhone or Android app.
Ambient music & white noise
Think whale sounds or New Age music you might normally associate with a yoga class or a therapy room.  Personally, I find the lack of percussion in these lovely ambient sounds too soothing to induce an energised state of mind.  But you might think otherwise.  Alternatively, there are a number of white noise generators available online, that play a random pattern of sounds within a given frequency range.  There is evidence to suggest that white background noise can actually improve attention.  Check out Naturespace or Noisli, available online or downloadable as apps.
Coffee shop sounds
For some of us, the solitude of working home alone can be alleviated by decamping to a local coffee shop, acquiring their wifi code, and sitting for hours on one pot of tea, working happily surrounded by the hustle and bustle of baristas, waiting staff, and cafe patrons.  If this idea appeals to you, but you don't want the hassle of changing out of your pyjamas and actually leaving the house, you can recreate the same sounds at home with specially designed apps.  These apps play coffee shop sounds including the clatter of a barista and the chatter of customers without the expense of buying several rounds of coffee and cake. If someone could develop an app that also delivers the *smell* of coffee and cake to my desk, though, I'd be very grateful!  Try Coffitivity or Hipstersound.
Specialised "focus" playlists, radio stations, and apps
The Apple Pure Focus playlist is a great soundtrack for working to without being distracted by the music.  I'm not hip enough to know the lyrics to any of the songs, so there's no chance of being caught up in singing along, but the tempo is ideal to keep me stimulated as I work.  Spotify have a similar playlist called Deep Focus.  There are many focus-type playlists available via iTunes or Spotify, including electronic and classical versions, and they're updated regularly so you're not listening to the same music every day.  If you're not a subscriber to any music services, or would prefer a more scientifically engineered approach, there are digital radio stations and apps specifically designed to induce a focused mindset for work or study.  Brain.fm is a great example.
"Unlocking music's potential to influence cognitive states."  – Brain.fm
Brain.fm is available to listen to online (you'll need to set up an account) or via their app, free on iPhone or Android for a trial period so you can decide whether to pay for the pro version.   Pzziz is another option; its an app developed primarily as a sleep aid, but it also features a "focus soundscape", created by audio engineers, to keep you focused while you work.
We'd love to hear if you've tried any of the soundtracks listed.  All you need is an internet connection and a decent speaker, so why not tune in.  Let us know your favourite soundtrack to work along to in the comments below.
Happy listening!
---
Links:
https://www.jstor.org/stable/10.1086/665048?seq=1#metadata_info_tab_contents
https://itunes.apple.com/us/playlist/pure-focus/pl.dbd712beded846dca273d5d3259d28aa
https://open.spotify.com/user/spotify/playlist/37i9dQZF1DWZeKCadgRdKQ
Find out more about our services or call 01483 332 220 to discuss in more detail.
---
---