9 top tips for starting a business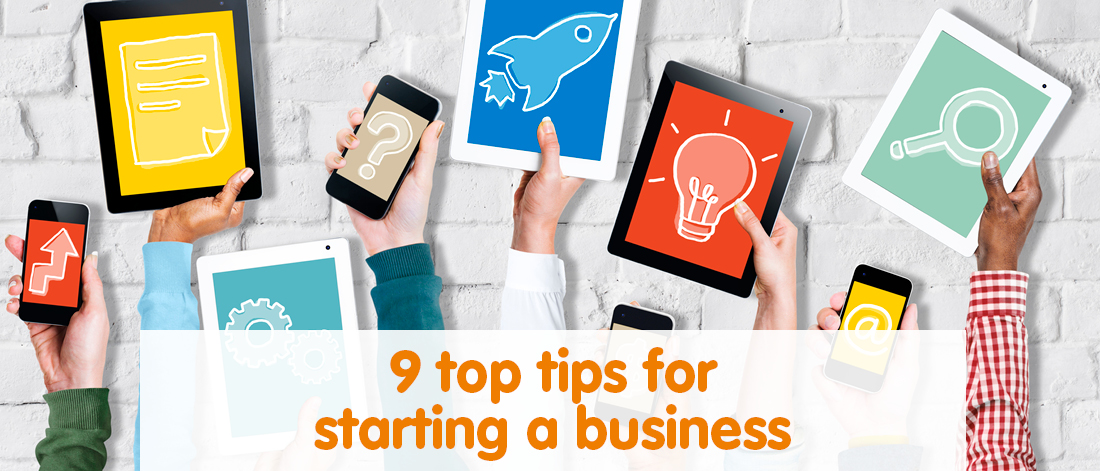 September is Get Ahead VA's birthday month, and this year we're turning nine years old! Back in 2010, Rebecca Newenham founded Get Ahead VA in order to provide business and marketing support to business owners, and the company has gone from strength to strength since then. So, to celebrate our birthday, here are 9 top tips for starting a successful business of your own!
Follow your passion: Starting a business takes a lot of time and energy, so choose something that sparks your interest. You don't have to love every part of what you do, but at the heart of your business there should be a drive that will keep you going even when things get tough.
Know your niche: By the same token, a business cannot run on passion alone. It's vital to do the research and understand what you're offering and who the audience will be. You need to understand your competitors, your clients and your own business inside out.
Understand your finances: Starting any business is a risk, but with careful research it can be a calculated one. Look at your savings, estimate what your costs will be and only take the leap if you can afford to. If you aren't ready yet, you can still do important research and preparation while you save, or get the business off the ground while you're still employed.
Be honest with yourself: As a new business owner, you will need to wear lots of different hats (marketer, accountant, office manager, etc) – some you will excel at and some you won't. Try to learn early on where your strengths and weaknesses lie.
Ask for help: Once you've identified your weaker areas, don't be afraid to ask for help. Rather than struggling with something you don't have the time or the skills for, you can outsource some of your work to a virtual assistant – it'll pay off in the long run!
Find your support system: Nobody starts a business alone. Even if you're going into business by yourself, it's important to find people to support you – a mentor, other entrepreneurs in your field, or friends and family who can lend an ear when you need one.
Get organised: A new business needs organisation, whether this is in the form of paper files, a colour-coded online calendar or an easy-to-use virtual filing system. Take some time, before you open your business, to put clear systems in place.
Listen to feedback: You will probably receive a lot of feedback when you're starting out – from clients, customers or other entrepreneurs. Listen to it, try to understand it and adapt what you're doing if you need to. Paying attention to constructive criticism is how you grow.
Review your progress: Once you've started your business, there will always be something to do and you may find you never get a chance to reflect. It's a good idea to schedule regular time to look back over what you've achieved, set goals and make a plan for the future.
---
Could your new business benefit from our award-winning business support? Our highly experienced virtual assistants offer specialist business and marketing services, so you can put the work you don't want to do into a pair of professional hands. To find out more, please get in touch on 01483 332220 or office@getaheadva.com. We pride ourselves on being the staff you don't see, but the difference you do.
Find out more about our services or call 01483 332 220 to discuss in more detail.
---
---