8 apps to help you nail your business finances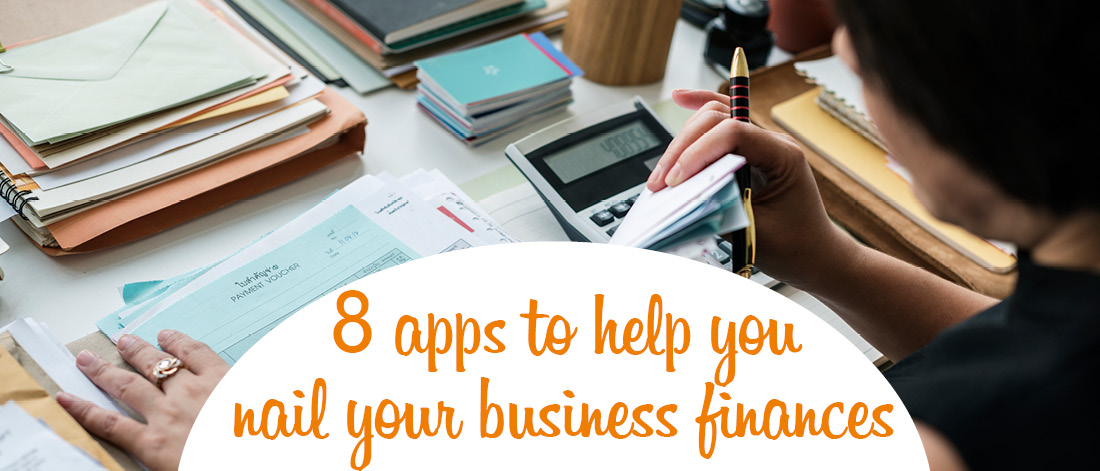 Managing your accounts can be the most daunting part of running a business. Fortunately, there are lots of apps out there that can make crunching the numbers a breeze. So, to celebrate Get Ahead VA's 8th birthday, we're bringing you 8 apps to help you nail your business finances, as recommended by our team of virtual assistants!
QuickBooks is one of the most popular apps around for managing business finances. There are two versions of the app. QuickBooks Self-Employed includes everything you'll need as a sole trader, including invoicing, mileage tracking and tax estimations. QuickBooks Small Business offers all that, as well as VAT calculation, payroll, and employee time tracking. You can even invite your accountant to collaborate on the app with you!
Did you know that the government offers an official HMRC app that covers everything to do with your tax return? You can use it to check your tax code and National Insurance number, renew your tax credits, calculate the tax you owe, and keep track of any communications you've had with the HMRC. Even better, the app is free!
1tap is a handy way to keep track of your expenses, to ensure you don't pay more than you have to at the end of the financial year. This app lets you take photos of your business receipts and then automatically extracts the information you'll need for your tax return, so you don't have to worry about finding all those fiddly paper receipts.
QuickFile is an accounting app that is designed to be simple and intuitive to use. You can take photos of your expense receipts and store them in the Cloud, send invoices and set payment reminders, and even file your tax return through the app. Plus, for small and medium-sized accounts, it's free!
iZettle is a point-of-sale app that allows you to accept card payments through your business. Whether you're selling products or services, you can pair the app with iZettle's card reader and take payments from any card, quickly. And if you want to set up an online store, iZettle E-commerce pairs with the app to keep all your sales information on one easy-to-use platform.
Xero is an award-winning mobile accountancy app that makes it easy to manage your business finances from your mobile phone. As well as all the usual features of an accountancy app, you can also reconcile your banking transactions, approve employees' expenses at the touch of a button, and store contact details for all your clients. There is a monthly fee to use the app, as well as optional project management add-ons.
An online accounting app that puts everything you need in one place, Wave combines accounting, invoicing, expenses management and card payments, all on your mobile phone. It's free to use, except for the online payments system, which charges a small fee for every transaction.
Everybody is familiar with PayPal – a quick and easy way to send and receive payments online – and the PayPal app is a handy platform for managing business transactions on your mobile. PayPal will charge transaction fees for some payments, but you can keep track of all your incomings and outgoings at a glance, and quickly set up new clients with a PayPal account.
---
Still struggling with your business accounting? Get Ahead VA is here to help. Our skilled and professional virtual assistants offer comprehensive accounting services, leaving you to get on with what you do best. Please get in touch on 01483 332220 or office@getaheadva.com. We pride ourselves on being the staff you don't see, but the difference you do.
Find out more about our services or call 01483 332 220 to discuss in more detail.
---
---