7 Valentine's marketing ideas for small businesses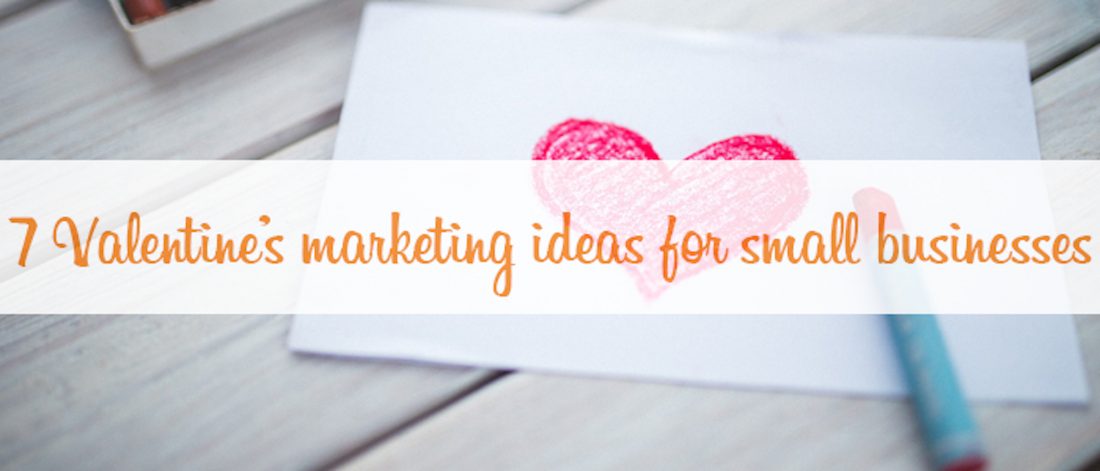 Valentine's Day is big business – in fact, in previous years the UK has spent close to £1 billion on gifts and cards to celebrate this day of romance. So what is your small business doing to take advantage of the mid-February boom?
It might seem like the market is already flooded with big Valentine's promotions, but there's still plenty of room for small businesses to get involved. A strong Valentine's marketing campaign can not only bring you new customers, but also give your regular customers a reason to return. And it's not just about the loved-up couples – there are lots of exciting ways to market to Valentine's cynics too!
Whatever your small business, there's still time to pull together an effective Valentine's marketing campaign. Ready to get started? Here are 7 of our top ideas.
Special offers
Special offers are a simple way to get in the spirit of the season. You can offer discounts on your products that are relevant to Valentine's Day (e.g. bouquets of roses, heart-patterned stationery), give two-for-one deals on your services (e.g. couples' massages), or hand out freebies to your customers (e.g. a free cocktail with every main meal).
Valentine's cards
Give your usual printed marketing a Valentine's twist by turning it into a Valentine's card, with a message of affection for your customers. This can be done with your online marketing too, by redesigning your usual marketing emails or newsletters in a Valentine's style. You could even include a discount voucher for your long-term customers as a way to celebrate your relationship.
Gift ideas
'Red Saturday' is the day when the pre-Valentine's shopping surge typically reaches its peak, so why not help your customers with their gift shopping by putting together a list of quirky, luxurious or last-minute Valentine's gift ideas? You can do this as a blog post or online video, but make sure that your own products or services appear on the list, with clear links to where they can be bought.
Social media promotion
A great way to create some Valentine's buzz is to get your audience involved, so get on social media and create a campaign that is relevant to your business. You could ask your followers to share Valentine's photos, tell romantic (or hilariously unromantic) stories or vote on love-themed polls. Create a hashtag so everyone can join in, ask respondents to follow you and offer prizes for the best replies – you might just find that you pick up some new followers.
Charitable donations
Valentine's Day is all about sharing the love, so why not help out your favourite charity? You could promote your chosen charity on social media, sponsor an event or ask your customers for a small donation when they purchase something from you. Charitable giving is a perfect way to spread those feelings of love and gratitude, and it can create a positive buzz around your business too.
Business buddies
Valentine's Day is typically about couples, so why not find a 'partner' for your small business? If there's a local business that perfectly complements yours (e.g. a beauty salon and a hairdresser, an event's organiser and a catering company), you could run your Valentine's campaigns in tandem, by promoting each other on social media and offering gift packages that combine both your products.
Anti-Valentine's campaigns
In all the Valentine's excitement, no business should forget the subsection of their customers who won't be celebrating. With that in mind, why not run promotions for singles, or offer products and discounts for the increasingly popular 'Galentine's Day', a chance for friends to get together and celebrate their friendship? Anti-Valentine's promotions are a great way to cater to customers who might be tired of seeing romance at every turn.
---
Do you need help with your Valentine's marketing? Our virtual assistants can provide expert email marketing services and social media management. Please give Get Ahead VA a call on 01483 332220 or email us at office@getaheadva.com. We pride ourselves on being the staff you don't see, but the difference you do.
Find out more about our services or call 01483 332 220 to discuss in more detail.
---
---