5 tips to stay save online on Safer Internet Day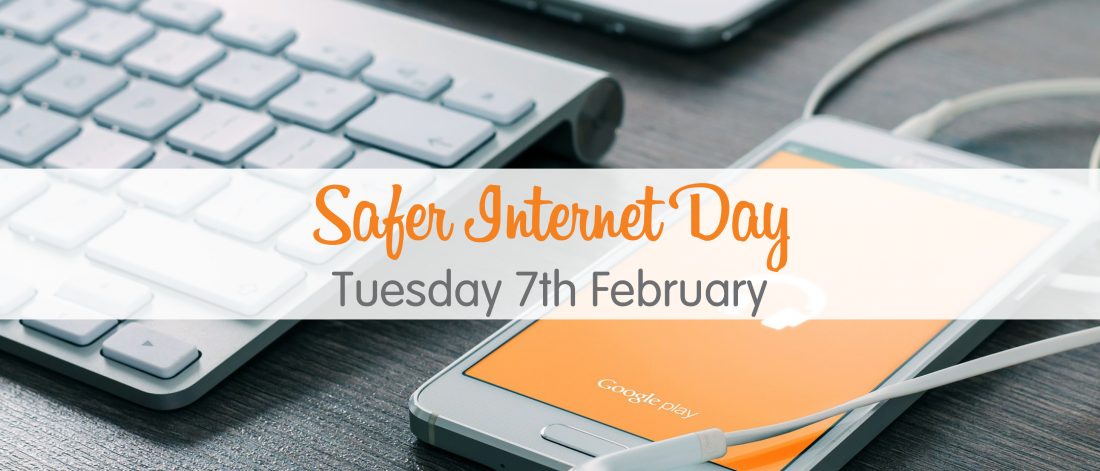 Today is Safer Internet Day, a global event which is celebrated in over a hundred countries, coordinated by the joint Insafe/INHOPE network.  It is supported by the European Commission and national Safer Internet Centres across Europe.  The day offers the opportunity to highlight positive uses of technology and to explore the role we all play in helping to create a better and safer online community.
Be the change: unite for a better internet
This year's theme is 'Be the change: unite for a better internet' and it is something we can do in our professional, as well as our personal lives.  Teaching internet safety is vital for children and young people – but it is also critically important for businesses too.  There are regular headlines about major multinational companies like Yahoo and Tesco Bank being hit by hacking.  But small businesses are vulnerable as well, yet might not have big IT departments to address the risks.
Here are our top 5 tips for staying safe online:
Ensure passwords are strong.  It is so difficult to keep track of all the different passwords you have for email, social media, internet banking etc but having strong passwords and keeping them safe is a vital hurdle in online protection.  Choose strong passwords that are at least 8 characters, include upper and lower case letters, as well as numbers and/or symbols.  Avoid obvious dates, names or words and don't write passwords down anywhere.
Install anti-virus protection and keep your software and web browsers up to date.  Don't ignore those update reminders!  Run regular scans or set them to run automatically.  If you are not sure, ask an IT professional that can help.  It could be a really worthwhile investment.
Be wary of attachments.  This is often the way viruses spread.  Think before you open every email and read its contents.  Even if it is from someone who emails you every day –  a colleague, customer or supplier, it doesn't mean that it is safe.  If you are in any doubt, call them to check before opening the file.  You might regret it if you don't.
Use a cloud back up service – be safe in the knowledge that all your data is backed up, should anything happen to your computer.  Particularly important when it comes to things like signed agreements, contracts, as well as any customer data that you hold.  It is your responsibility to keep this data safe.  Consider how you would run your business if your computer suddenly because inaccessible.  Storing data in the cloud is one way of ensuring your business could keep running even if your computer wasn't available.
Make sure all of your technology is password protected – laptops, phones, tablets etc – in case you misplace them when travelling.  This will make it harder for thieves to access data on them, giving you time to ensure your internal systems are safe.
These are just some tips to get your started, but for more information view or download this helpful Government guide to Cyber Security or visit https://www.getsafeonline.org.
If cyber security feels like just another burden sitting on your business owner shoulders, then let us help.  Our team of highly experienced virtual assistants love to take on the tasks you don't have time to do, don't have the skills to do, or simply don't want to do.  Being a business owner can be hard work but you don't have to do it alone.  Outsourcing can make a real difference – and can be more affordable than you think.
Please get in touch on 01483 332220 or email us at office@getaheadva.com to find out more about our nationwide virtual assistant service.  We pride ourselves on being the staff you don't see, but the difference you do.
Find out more about our services or call 01483 332 220 to discuss in more detail.
---
---