5 things to remove from your LinkedIn profile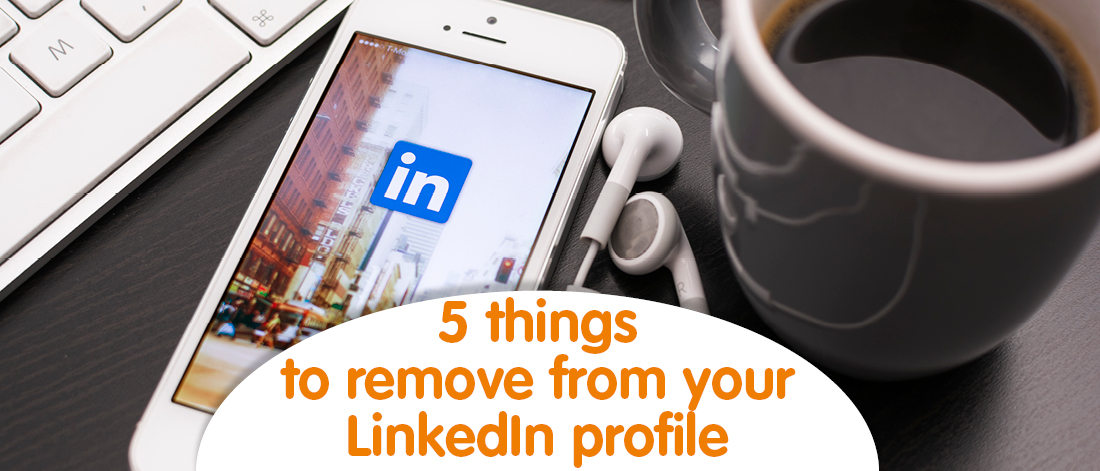 LinkedIn is a hugely important networking platform for business owners. By the end of 2018, the site was closing in on 600 million users,* so if you own a business and want to make connections with other professionals, this is certainly the place to be.
However, there are a few common mistakes you might be making on your LinkedIn profile that could be instantly off-putting to potential contacts. With that in mind, here are 5 things you should remove from your LinkedIn profile today to give it an instant boost.
1. A poor picture
LinkedIn is a professional platform, so you need a photo that reflects that. If you're using a picture where you can't clearly see your face, where you are in a casual setting (e.g. a pub or bar), or where you have had to crop other people out of the frame, remove it. Instead, choose a straightforward headshot against a simple background. You should have a relaxed and friendly expression, and ideally be wearing work clothes, to create the best impression of you as a professional person.
2. A boring summary
Your profile's summary section is one of the first things a new contact will read, so it's crucial to get it right. A common pitfall is to write something that's too long and dry, because this won't catch anyone's attention. Don't just write a straight list of your qualifications and experience (that's what the rest of your profile is for), but use this space to convey your personality, share your key skills and achievements, and tell the story of you and your career.
3. Out-of-date information
Creating a good LinkedIn profile isn't a one-time job – it's an ongoing process of curating and updating that, done right, can really help to sell you and your business. So if your profile is simply a copy of your CV that you haven't added to in years, it's time to update it. Consider whether your job title or role has changed recently, whether you have acquired new skills, attended industry events or training courses, or published something in a magazine or on a website. Every small achievement you can add will build up a more comprehensive and well-rounded picture of you.
4. Spelling mistakes
Everybody makes spelling mistakes, but good spelling is a mark of professionalism, so it's important to catch any errors early. Fortunately it's very quick and easy to get feedback on your profile – sometimes all you need is a fresh pair of eyes, so a friend or colleague can do the job, or if you're looking for more extensive feedback then you might consider hiring a virtual assistant with social media management experience to give you some more in-depth advice.
5. Unprofessional comments or likes
It can be easy to browse LinkedIn like any other social media site – liking and commenting on stories that appeal to you – and forget that you're on a professional platform. But remember, your LinkedIn profile includes an 'Activity' section, which lists the things you have liked or commented on. It's always worth checking your activity log to make sure there isn't anything on there that doesn't fit with your professional image, or that you wouldn't want your business contacts to see.
---
Do you need help managing the social media for your business? Get Ahead VA has a team of virtual assistants with extensive social media management experience, ready to help you boost your profile online, so please give us a call on 01483 332220 or email us at office@getaheadva.com to find out more. We pride ourselves on being the staff you don't see, but the difference you do.
* https://www.omnicoreagency.com/linkedin-statistics/
Find out more about our services or call 01483 332 220 to discuss in more detail.
---
---