5 Halloween marketing ideas for your business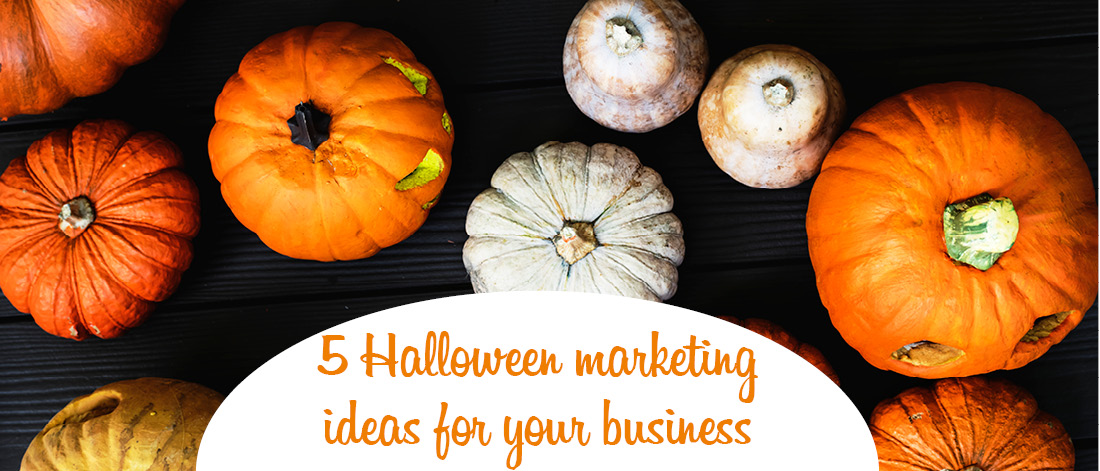 'Tis the season of ghosts, ghouls and all things ghastly. That's right, Halloween is just around the corner (31st October) and many of us are already getting ready for the spooky celebrations.
No wonder, then, that Halloween is big business in the UK. In 2016, consumers spent around £310 million on Halloween goodies: mainly sweets and fancy dress. But Halloween isn't just a good business opportunity for confectionary and clothing shops; anybody can take part in the celebrations.
If you want to get involved in Halloween this year, here are 5 marketing ideas you can use, whatever your business.
Run a promotion
The simplest way to celebrate any event is to run a promotion on the products or services you sell. You could offer special discounts on Halloween-related items, give away freebies to the first 20 people to visit your store or sign up to your newsletter, or hold a one-day sale on Halloween itself – anything that will tempt customers onto your website or through your door.
Decorate
If your business has public premises, like a shop or office, then it's easy to get creative and make some spooky decorations. But if paper bats and string spiderwebs aren't your style, you can still get into the spirit of the season without going full Halloween: think artificial candles, bunches of orange flowers and elegant pumpkin ornaments. You could even offer tasty autumnal treats at the door.
Hold a Halloween event
This year Halloween is on a Wednesday, which is perfect for businesses that can hold a more low-key event before the big celebrations at the weekend. Try to make your event relevant to your business: if you're in the food industry you could offer a Halloween-themed cooking class, while salons can hold Halloween make-up workshops, and crafty businesses can teach costumers how to carve pumpkins or make decorations.
Engage on social media
Any business can celebrate Halloween on social media, from changing your Twitter handle to something spooky, to starting a hashtag game, to running an online costume competition or baking contest (and don't forget to offer prizes!). Halloween offers a fantastic opportunity to grow your online audience and connect with your followers in a fun and lighthearted way.
Partner with other businesses
You don't have to run your Halloween marketing efforts alone – why not explore your local area for other businesses you can connect with? Find businesses that will complement yours and run a joint Halloween campaign, or host a party that will bring together both your customer bases. With a little planning, you can reap the benefits of Halloween cross-promotion all year round!
---
Here are Get Ahead VA, we're never short of ideas for marketing your business. Get in touch today and our team of virtual assistants will find the best ways to get the word out about your business. To find out more, please give Get Ahead VA a call on 01483 332220 or email us at office@getaheadva.com. We pride ourselves on being the staff you don't see, but the difference you do.
Find out more about our services or call 01483 332 220 to discuss in more detail.
---
---