5 essential skills for franchisees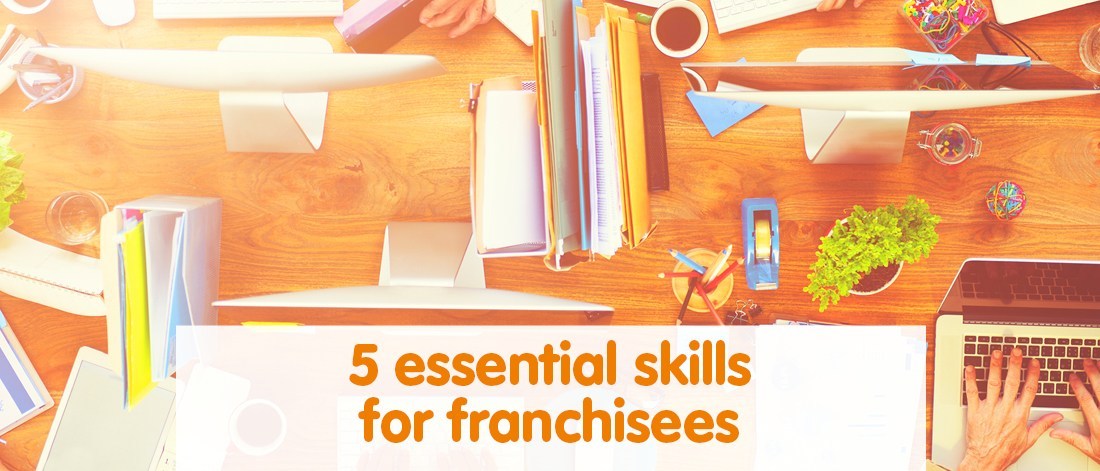 Get Ahead VA is very proud to have branches across the country, run by our Regional Directors. All of our RDs are ambitious, business-minded people who took advantage of Get Ahead VA's exciting franchise opportunity, which allowed them to start their own business with the support of an established brand behind them.
So what does it take to become a Get Ahead VA Regional Director? We've pulled together the top 5 skills which we think are essential if you want to take on this exciting role.
1. Networking skills
One of the main jobs of a Regional Director (RD) is to network. When you open a branch of Get Ahead VA in your local area, you will need to build up a bank of clients who require the services of our virtual assistants – and to find those clients you will need to network. Most of our RDs attend one or two networking events per week, so any skills you have in face-to-face, B2B networking will be invaluable in this role.
2. Management skills
As well as building a network of clients, you will also build your own team of virtual assistants (VAs) in your local area. Your VAs will deliver the services your clients require – from administration, to telephone answering, to copywriting – and so you will need experience in managing a team and coordinating projects to make sure each job runs smoothly.
3. Entrepreneurial spirit
As a Get Ahead VA RD, you'll be going into business for yourself (but not by yourself!). Your branch of the company will be yours to manage and develop as you see fit. For this reason, it's essential that you have an entrepreneurial flair and are driven to succeed. Having a good eye for business will allow you to deliver an exceptional service to your clients and spot new opportunities for growth. If you've always wanted to run your own business, you may have what it takes to be an RD!
4. Organisational skills
The work of an RD involves plenty of organising as you will be in charge of managing your own time. From maintaining your calendar, to arranging meetings with clients, to scheduling and posting content on social media, you will need to be adaptable and responsive – someone who can juggle several jobs at once and stay on top of your schedule.
5. Specialist knowledge
In order to be an RD for Get Ahead VA, you don't need to have been a virtual assistant yourself. Instead, we find that a background in HR, sales or business development is particularly useful, as this will equip you with the skills you need to run a successful branch of Get Ahead VA. Of course, if this isn't your background but you still think you have what it takes, do get in touch and we'll be delighted to talk to you about it further.
---
Do you have the skills to be a Get Ahead VA Regional Director? Do you think that this sounds like the right opportunity for you? You can find out more about our franchise opportunity, or request a copy of our free franchise prospectus, by contacting Rebecca Newenham, owner and founder of Get Ahead VA, on (01483) 332220.
---
---