Six steps to a successful product launch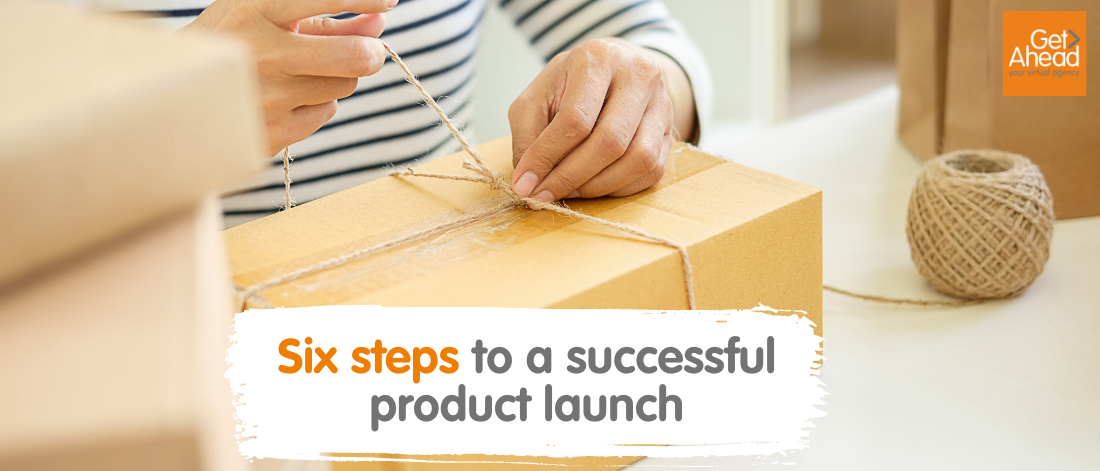 All businesses need to bring out new products and services from time to time. They help keep the business fresh, and can help you attract new customers from different demographics. So our marketing experts have broken down the key steps towards a successful product launch.
Decide whether this is the right product for your business
If a colleague or sales rep comes to you with a great product idea, check whether this the right product for your business. The right product aligns with your other products and also your values. If you've built your reputation on quality, for example, don't compromise. However, if you know there's an untapped market out there and this product is your chance to connect with it, it could be time to take the plunge.
Decide where and how to sell it
If you are an established retail business, you probably have either a shop or an ecommerce website ready to sell the new product. But if the product is taking your business down a new route, or you've collaborated with another business to produce it, how you go about selling it might be a more complicated matter.
There are established ecommerce platforms online, like Amazon, eBay, Etsy and Wayfair. The advantage of using one of these is that your usual selling profile is less obvious, giving you greater freedom to choose what products you market.
If you plan to sell through another small business shop or website, you will need to connect with that business owner and agree prices and terms.
Do your maths and establish a price point
For the product to work for your business, you will have to decide how much to sell it for. Manufacturing costs are the obvious starting point, but don't forget to factor in transportation and the cost of selling it. Remember that ecommerce platforms all take a percentage of the sale price. If you're working with other retailers to sell your product, remember that they will be selling the product for a higher price to cover their own costs – will the new price be realistic for customers?
If you plan to give away free or discounted samples, make sure you deduct your promo costs from your forecasted figures.
With these figures established, you should be able to calculate how much you'll be selling the new product for.
Identify your target market
How you market the product will depend on your target market. Take time to work out who your ideal customer is and how best to connect with them. You can find more information about target markets here.
Create a buzz on social media
Give your followers teasers and create a sense of anticipation about the new product "coming soon." You could hold a competition to win one of the new products, or invite people to name it or create a tagline. Countdowns and sneak previews are also effective.
Instagram can be a strong platform for product launches, but the important thing is to use the platform where your target audience hang out.
Launch it!
You've got the facts and figures, you've told your followers it's coming – now it's time to launch your new product! Keep the momentum going with some kind of an event. Depending on the product, you might like to hold a live product launch with an exclusive guest list. However, that's not always realistic (!). Instead, reveal the product on your website and social channels and encourage new purchasers to share their experiences. You can also promote it at networking events. Now you're selling something new, make sure others in your business understand the key messages around the new products so they're ready to answer questions.
Outsource your marketing to Get Ahead
Get Ahead has helped countless retail businesses over the years. To find out how we can help you launch your next new product, get in touch – we'd love to hear from you.
Find out more about our services or call 01483 332 220 to discuss in more detail.
---
---