Meet the Client: Warren Knight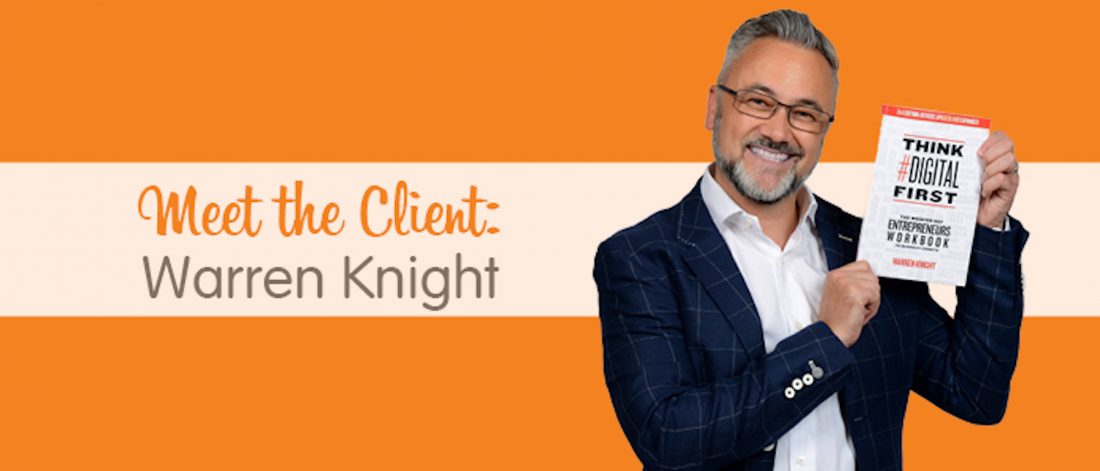 Here at Get Ahead VA we are privileged to work with a wide variety of clients, ranging from will writers to window cleaners, financial consultants to fashion designers. All of our clients are motivated and driven business owners with clear plans for business growth. They recognise the value of outsourcing, passing onto others the tasks that either they lack skills in or that drain their valuable time.
Here's 60 seconds with one of our clients, Warren Knight, a writer, speaker and technology entrepreneur who came to Get Ahead VA looking for both communication and technical assistance.
What situation was your business in when you came to Get Ahead VA?
My business was successful, but there were a few people who weren't the right fit for the business or the customers. I reached out to several organisations, but they couldn't find anybody with the right personality or skill set to help the business grow, until I found Get Ahead VA.
What problems were you experiencing?
There wasn't a problem per se, but one of the main reasons I chose to work with Get Ahead VA was due to the high calibre and flexibility of their virtual assistants.
What might have happened if you hadn't taken any action?
I would have wasted more of my time, and potentially more of my money, working with the wrong people.
How did Get Ahead VA help solve the problem for you?
I work with two VAs from Get Ahead and they have helped me in two key ways. First, I needed somebody to work with CEOs and talk to them in their tone of voice, and one of the VAs did that for me. The second VA has technical experience that has enabled the business to become more efficient with the use of its sales and marketing technologies.
Why did you choose a VA and not a part-time member of staff?
I do look at the Get Ahead VAs as members of staff. My business is a virtual business – thanks to current technology and the nature of the business, I don't need an office or a physical location for my staff. So I do see the VAs as an extension of my business, which just happens to be virtual.
What has this meant to you and your business?
It has enabled me to be more effective in the way that I work, knowing that I have strong individuals working with me who I can trust to manage every scenario.
---
Get Ahead VA's nationwide virtual assistance services enable small business owners and entrepreneurs to get back to what they do best – growing and running their businesses.  If your business could benefit from our help please get in touch on 01483 332220 or email us at office@getaheadva.com.
Find out more about our services or call 01483 332 220 to discuss in more detail.
---
---